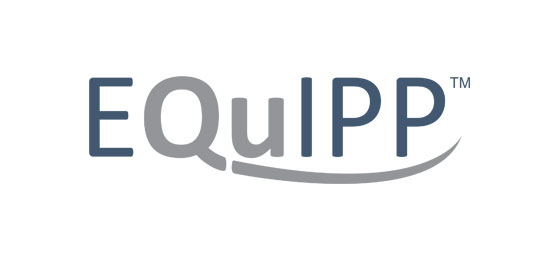 The PQS platform connecting pharmacies and payers now represents more than three out of every four Medicare lives.
Durham, North Carolina June 19, 2018 — Pharmacy Quality Solutions (PQS), the leading provider of quality measurement and performance information for payer and pharmacy organizations, is helping pharmacies improve the quality of medication use for patients through its flagship platform, EQuIPP™.  With PQS' latest payer partnership additions, EQuIPP™ now hosts more than three out of every four Medicare lives (78 percent). This enables pharmacies to leverage performance benchmarks, trends, and improvement opportunities leading to more high-touch, high-quality patient centered care delivered by pharmacies.
"We are privileged to have such strong industry partners, and we appreciate the industry's recognition of how collaborating and leveraging community pharmacies can lead to improving the quality of medication use," says Jeff Newell, RPh, PQS' chief executive officer. "We are also excited that our payer partners have acknowledged the unique value community pharmacies provide through higher performance on quality measures and costs avoided due to improved medication use."
Based upon the latest Impact Assessment from the Centers for Medicare and Medicaid Services (CMS), it has been estimated that from 2011 to 2015 approximately $4.2 to $26.9 billion has been saved through avoidable costs among Medicare beneficiaries due to improved medication adherence.1
"Over the past few years through the increased adoption of EQuIPP™ there has been an increased focus on quality and performance information, and we are excited that pharmacies are now able to help strategically position themselves towards one of value and quality," added Todd Sega, PharmD, vice president of client relations & services at PQS.
To help continue meeting industry needs and supporting the shift towards value and areas focused on patient outcomes and medication optimization, PQS is dedicated to expanding the number of performance measures hosted in EQuIPP™.  The additional measures will help to continue serving Medicare beneficiaries along with Medicaid and commercial populations.  The measure categories will include the control of Hemoglobin A1c for diabetic populations and expanded measure sets focused on adherence for categories such as asthma inhalers, anti-depressants, and antipsychotics.
Since EQuIPP™ launched in 2013, data for nearly 42 million lives across Medicare, Medicaid and commercial lines of business are now managed within the platform.
Reference:
2018 National Impact Assessment of the Centers for Medicare & Medicaid Services (CMS) Quality Measures Report
About Pharmacy Quality Solutions, Inc.
Pharmacy Quality Solutions (PQS), the leading provider of performance management services for payer and pharmacy organizations, delivers the quality insights and guidance necessary to support its customers' efforts to optimize the quality of medication management and use for the populations they serve. PQS connects medication use stakeholders to actionable, quality information in a consistent and reliable fashion, allowing them to move more quickly from measurement to improvement. Its industry-leading platform, EQuIPP™, provides consistent and reliable measurement and reporting on key medication use quality measures, including addressing medication adherence, gaps in care, and patient safety.  PQS provides measurement insights that are timely, actionable, and simply understood. For more information, please visit www.pharmacyquality.com.
For more information, visit www.pharmacyquality.com or contact David Simoneaux at 919.864.9756   or dsimoneaux@pharmacyquality.com.