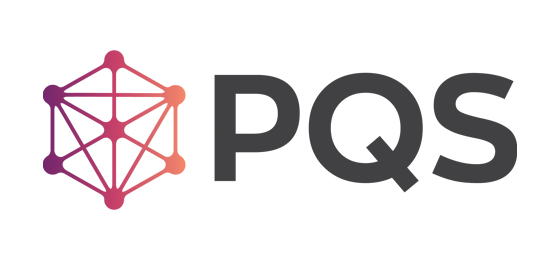 The PQS and GSC collaboration will leverage the EQuIPP™ platform to help Canadian pharmacies manage performance information.
Durham, North Carolina (June 14, 2018) — Pharmacy Quality Solutions (PQS) announced a new collaboration with Green Shield Canada (GSC), a not for profit benefits carrier that provides drug, dental, extended health care, vision, hospital and travel benefits for groups and individuals, to provide pharmacy quality performance information to GSC pharmacy network providers. PQS' flagship information management platform, EQuIPP™, will provide GSC with pharmacy quality measurement data to expand GSC's innovative pharmacy initiatives, and their pharmacy strategy team will have the ability to identify gaps in overall patient care and improve services for patients.   PQS has currently helped over 90% of U.S. community pharmacies and major health plans, and this is PQS' first partnership in Canada.
"GSC is first and foremost an organization that is focused on approaches that improve the care of the members they serve. This singular focus has driven innovation at GSC," says PQS' SVP Elliott Sogol, Ph.D., RPh. "Quality measurement, focused on moving to value-based care, has been utilized among physicians and hospitals in the U.S. and Canada for some time, but community pharmacies are just beginning to see this implemented in their practice sites. GSC has identified performance measurement as a key driver of quality improvement within pharmacy and is intent to lead the effort in promoting value-based initiatives for their members and pharmacy providers."
"GSC has always recognized and supported the expanding role of the pharmacist in medication management and use," states Ned Pojskic, leader of pharmacy and health provider relations. "We believe that this collaboration is the starting point in Canada for value-based care innovation in the community setting, which will allow opportunities for pharmacies to shine and give patients an opportunity to choose high quality pharmacy services so they can receive the highest level of care."
"At PQS, we believe in the adage that what gets measured gets managed, and GSC and Canadian pharmacies will now be able to utilize the EQuIPP™ platform to leverage performance information and support pharmacy quality improvement programs," says Jeff Newell, RPh, PQS' chief executive officer. "PQS collaborates with decision makers within the health care industry who help us advance our support and platform development to meet their evolving value-based program needs. We are excited to collaborate with GSC and decision makers in Canada and to assist pharmacies with their goals in improving patient care."
About Pharmacy Quality Solutions, Inc.
Pharmacy Quality Solutions (PQS), the leading provider of performance management services for payer and pharmacy organizations, delivers the quality insights and guidance necessary to support its customers' efforts to optimize the quality of medication management and use for the populations they serve. PQS connects medication use stakeholders to actionable, quality information in a consistent and reliable fashion, allowing them to move more quickly from measurement to improvement. Its industry-leading platform, EQuIPP™, provides consistent and reliable measurement and reporting on key medication use quality measures, including addressing medication adherence, gaps in care, and patient safety.  PQS provides measurement insights that are timely, actionable, and simply understood. For more information, please visit www.pharmacyquality.com.
About Green Shield Canada
GSC is Canada's only national not-for-profit health and dental specialist, and their reason for being is the enhancement of the common good. GSC seeks innovative ways to improve access to better health for Canadians. From coast-to-coast, their service delivery includes drug, dental, extended health care, vision, hospital and travel benefits for groups and individuals, as well as administration services. Supported by cost containment strategies, advanced technology and exceptional customer service, they create customized programs for over two-million plan participants nationwide. www.greenshield.ca
For more information, visit www.pharmacyquality.com or contact David Simoneaux at 919.864.9756   or dsimoneaux@pharmacyquality.com.