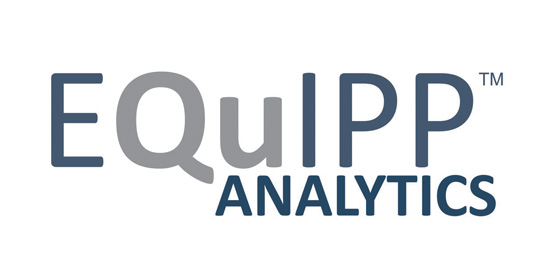 EQuIPP™ Analytics is a next-generation visual reporting platform providing unparalleled strategic insights into modern value-based programs.
Durham, North Carolina, August 24, 2018 — Pharmacy Quality Solutions (PQS) will announce the launch of EQuIPP™ Analytics as a new, agile data visualization tool to complement its EQuIPP™ application. EQuIPP™ Analytics will make its debut at NACDS Total Store Expo in Denver, Colorado on August 25-27, 2018, with more than 40 scheduled demonstrations to pharmacy client groups. The new companion to the EQuIPP™ application provides deep contextual information in a more dynamic, visual format for organizations in need of enhanced reporting. EQuIPP™ is the industry-standard quality measurement platform that delivers consistent and reliable measurement and reporting on medication-related quality measures, including addressing medication adherence, gaps in care, and patient safety.
"EQuIPP™ Analytics is designed to support key decision makers and their strategy teams in making resource allocation decisions when planning and evaluating improvement efforts," says PQS Chief Information Officer, Mark Conklin. "Our clients can get answers to custom questions efficiently without having to consider hiring additional staff."
EQuIPP™ Analytics allows teams to track top performance improvement opportunities within their patient population with easy-to-understand custom charts and reporting to produce an actionable game plan for improving patient care. With Centers for Medicare and Medicaid Services' (CMS) focus on quality health care, EQuIPP™ Analytics strengthens the ability to improve patient outcomes and reduce the overall cost of care.
"PQS is excited to add EQuIPP™ Analytics to our product line-up," says PQS Chief Executive Officer Jeff Newell. "With our unique access to payer-specific data for over 75% of the Medicare prescription marketplace, this solution-based program delivers detailed trends, peer comparisons and targeted improvement opportunities for organizations to execute performance goals. Our clients are more engaged on the EQuIPP™ platform and asking insightful and targeted questions on how they can improve. We have listened, and this new tool delivers the actionable information that will lead to additional improvement in addressing specific gaps in care."
PQS Client Service Managers are available to answer questions for interested payer and pharmacy organizations inquiring about EQuIPP™ Analytics. To schedule a demo, please contact Nick Dorich at ndorich@pharmacyquality.com. Further information can also be found at www.pharmacyquality.com.
About Pharmacy Quality Solutions, Inc.
Pharmacy Quality Solutions (PQS), is the leading provider of performance management services representing nearly 80% of Medicare Advantage payers and 95% of community pharmacies. PQS delivers the quality insights and guidance necessary to support its' customers' efforts to optimize the quality of medication management and use for their Medicare, Medicaid and commercial populations. PQS connects medication use stakeholders to actionable, quality information in a consistent and reliable fashion, allowing them to move more quickly from measurement to improvement. Its industry-leading platform, EQuIPP™, provides consistent and reliable measurement and reporting on key medication use quality measures, including addressing medication adherence, gaps in care, and patient safety.  PQS provides measurement insights that are timely, actionable, and simply understood. For more information, please visit www.pharmacyquality.com.
For more information, visit www.pharmacyquality.com or contact David Simoneaux at 919.864.9756   or dsimoneaux@pharmacyquality.com.