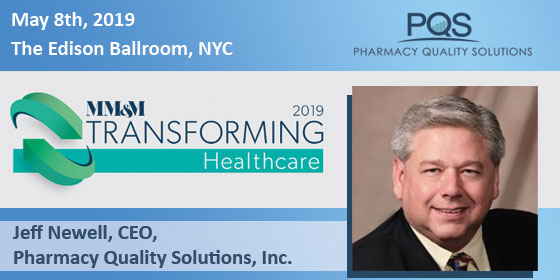 Pharmacy Quality Solutions CEO Jeff Newell will speak alongside Nate Lucht, CEO of Rx EDGE Media Network on The Future of Point of Care on May 8, 2019 at Medical Marketing & Media (MM&M) Transforming Healthcare 2019 in New York, NY.
This daylong event will feature talks from multiple healthcare industry leaders at the Edison Ballroom in New York. We hope to see you there.
The full press release is available via RX Edge.
Further details about the conference can be found at MM&M's Transforming Healthcare website.