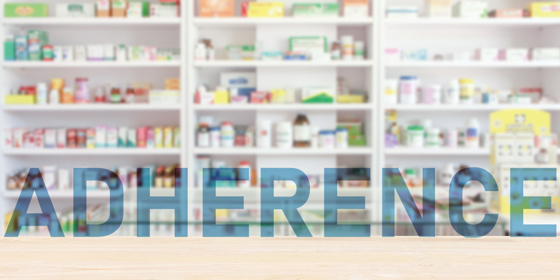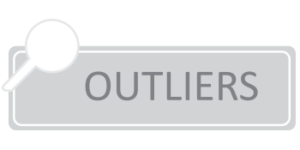 You don't improve adherence in a day – you improve adherence daily!
This simple truth caused a dramatic change in my mindset around patient adherence.
The secret for pharmacists is that we need to be focused on improving adherence routinely, as in every day, not once in a while or every so often!
The next question then quickly becomes visible:
How do you do it?
Let me share with you one strategy you can use. It involves your OUTLIERS.
As a brief review, you can find your OUTLIERS by logging into EQuIPP™ and selecting the performance dashboard or by clicking on the "MY PROGRAMS" tab. You will see the buttons for OUTLIERS across specific measures.
As you work through your OUTLIERS, you can document many actions that you have taken with them. The nature of the measure, however, is that it only improves with another prescription fill.
A key strategy to use is to see when the prescription can be filled again. Look the patient up in your dispensing system and make note of when their next prescription is due.
For a more in depth look at outliers, watch the video "How Are Outliers Identified?"
In some cases that may be today, but in others it may be several days away.
If it is several days away, what are you doing to remind yourself that this prescription can be and needs to be refilled?
Revisit this link to Create an Adherence Gameplan for some low-tech reminder options.
All too often, this is a step that is missed.  Do not forget.  Set up some kind of reminder so that you can't forget!  The wisdom from my grandfather would be: "The shortest pencil is better than the longest memory."
While it is true that you don't improve adherence in a day, it is also true that you can improve adherence daily!  To do this, use a system that keeps your patients top of mind, so your actions can lead to an improvement in the quality of their medication use.
Log in to EQuIPP™
The following two tabs change content below.
Jesse McCullough, PharmD is the Director of Quality Programs at Pharmacy Quality Solutions. He leads a team of quality program managers dedicated to improving the quality of medication use in pharmacies through education of the EQuIPP™ platform.
Latest posts by Jesse McCullough (see all)