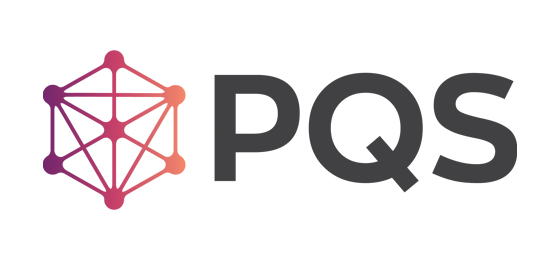 Durham, N.C. – [10.2.2019] – Pharmacy Quality Solutions (PQS), the leading technology provider of performance management services, today became the latest corporate member of the North Carolina Technology Association (NC TECH), the premier statewide leadership organization representing the technology industry. This new relationship demonstrates PQS's joint commitment with NC TECH to foster growth and champion innovation in North Carolina's tech sector.
"As a growing North Carolina-based health tech company, we realized joining NC TECH could help us easily connect with the sharp minds and top talent of our state," said PQS Chief Executive Officer Jeff Newell, RPh. "We are very pleased with the number of resources NC TECH provides and look forward to future networking and professional development opportunities."
PQS was founded in 2013, and is the provider of EQuIPP™, a quality information management platform for clinical performance improvement. PQS believes that meaningful improvement is obtained in the presence of timely, reliable, actionable measurement that is simply understood.
"NC TECH is happy to welcome Pharmacy Quality Solutions to its thriving community of technologists and leaders," said Brooks Raiford, president & CEO, NC TECH. "Together with companies such as PQS, we can integrate top-of-the-line technologies and services into our region's healthcare system and provide North Carolinians with the highest quality of care."
About Pharmacy Quality Solutions, Inc.
Pharmacy Quality Solutions (PQS), is the leading provider of performance management services representing nearly 80% of Medicare Advantage payers and 95% of community pharmacies. PQS delivers the quality insights and guidance necessary to support its customers' efforts to optimize the quality of medication management and use for their Medicare, Medicaid and commercial populations. Its industry-leading platform, EQuIPP™, provides dependable measurement and reporting on key medication use quality measures, including addressing medication adherence, gaps in care, and patient safety.  PQS provides measurement insights that are timely, actionable, and simply understood. For more information, please visit www.pharmacyquality.com.
For further information contact David Simoneaux at 919.864.9756 ext. 312 or dsimoneaux@pharmacyquality.com.
About NC TECH
The North Carolina Technology Association has a mission to foster growth and champion innovation in North Carolina's tech sector, while providing a voice for the tech community. The organization works to achieve its mission through four core pillars: professional networks, government affairs, talent development and sector promotion. For more information, visit https://www.nctech.org.