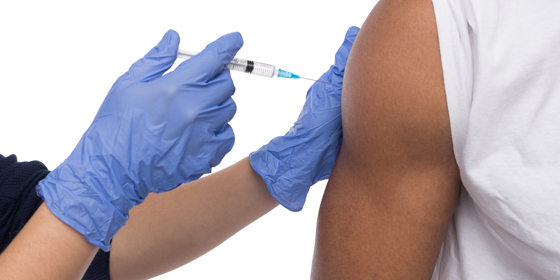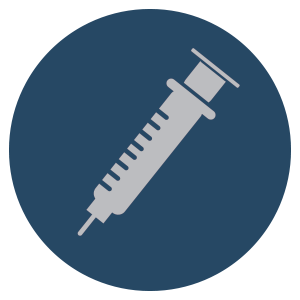 Turkey, stuffing (or dressing, depending on your preference), mashed potatoes, cranberry sauce and lots of pie. All-important items that should be included for your family Thanksgiving get-together! What is the one other item that should be included? The flu shot! There's a long list of patients that should receive the flu shot each year, and it's even more beneficial for those that may be immunocompromised in the family. This can be especially important this time of year when people are traveling, stressed and spending more time around others that may be ill.
While we are approaching the end of November (at the time of writing this article), it is still very early in the active flu season. Pharmacists have been busy providing immunizations since early August, but flu activity doesn't usually start until October. It is important that patients start to receive the flu shot early, so that their immune system can build up the response. For the 2019 – 2020 flu season, it is still too early for the CDC to characterize this year's flu activity. However, early indications seem to show that H3N2 and H1N1 are circulating widely.
PQS does have data for seasonal influenza vaccination status with some of our partners. This provides an easy way for pharmacies to identify patients that can be reviewed for a flu shot the next time they come into the pharmacy. This is a good way to start a conversation with a patient about not only their flu shot, but also to inquire about their complete immunization status! When using this data it is important to not just start by asking "would you like to get your flu shot" based on this data, but to review with the patient their medications and recent health services. Many patients may still get a flu shot for free at a clinic at a school or community event. Similarly, patients may have them scheduled when a physician or other medical site.
What about patients that aren't in a health plan that evaluates influenza vaccination status in EQuIPP™? There are a number of indications for patients that are at high risk for flu and flu-related complications each year. Making sure that your pharmacy staff reviews the opportunity for immunization with this population is very important. Let's review some of the patients that would be considered high risk:
Patients 65 and over – as the human immune system starts to deteriorate with age, this population can be more prone to complications from flu. It's estimated that up to 85% of flu-related deaths in recent years are 65 and over.
Heart Disease, Stroke, Diabetes, Asthma, HIV/Aids and other chronic disease states – Patients with chronic disease states may already be immunocompromised to some degree. In addition, patients with one of these disease states may experience worsening health conditions due to flu-related complications.
You might already be recognizing these details and disease states, as much of the performance measures in EQuIPP™ focus on Medicare (generally age 65 and over) and chronic disease states (measures like Cholesterol PDC, Diabetes PDC, etc…). The patients that are at highest risk from complications with flu are likely patients that your pharmacy is already focusing on. While discussing and optimizing a patient's medication therapy for something like Diabetes is a continuous process, it also needs to be seasonal. During these next few months, make sure that the pharmacy staff is talking not just the medication in the bottle, but also the flu shot!
The influenza vaccination status isn't the only immunization measure that is hosted in EQuIPP™. If you view the 6-month trend, there are also a couple of measures related to pneumococcal vaccination status (for patients that are high-risk, and for older adults). Like my previous post, we expect pharmacists to be included with new opportunities! With regards to immunizations, think about adult immunizations and ACIP guidelines. Pharmacists can play an integral role to help close coverage gaps for immunization status. If your pharmacy isn't considering immunizations or only certain immunizations, it may be worth considering how your pharmacy can work with local providers and employers to help provide immunization opportunities!
For more information about quality improvement resources, we encourage you to check out the "Resources" tab in EQuIPP™. In particular, we recommend watching our video series which easily helps to explain quality measures and how you can use EQuIPP™ to track the progress of your improvement opportunities. These videos are also available on the Pharmacy Quality Solutions website.
https://www.pharmacyquality.com/pqs-videos/
Also check out the Immunizations page of the PQS website.
For more questions on quality, please contact us at support@equipp.org.
The following two tabs change content below.

Nick Dorich
Nicholas Dorich, PharmD is the Associate Director, Pharmacy Accounts for Pharmacy Quality Solutions. His team works directly with pharmacy organizations representing more than 60,000 pharmacies in the United States. Nicholas' passion in the pharmacy profession includes expanding clinical services for pharmacists and recognition for pharmacists as an integrated member of the patient care team.

Latest posts by Nick Dorich (see all)