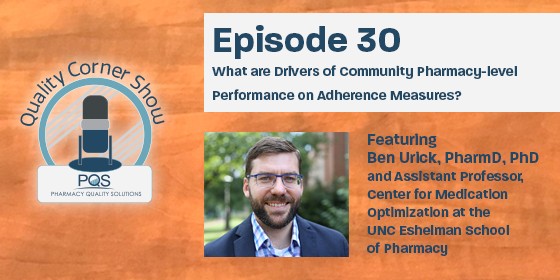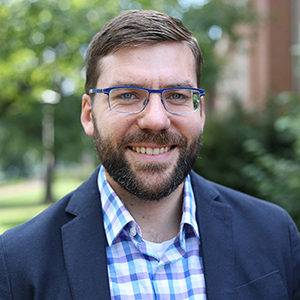 Pharmacy Quality Solutions Senior Manager of Pharmacy Accounts, Nick Dorich, PharmD, discusses drivers of community pharmacy-level performance on adherence measures with Ben Urick, PharmD, PhD and Assistant Professor, Center for Medication Optimization at the UNC Eshelman School of Pharmacy on the latest episode of the PQS Quality Corner Show.
Urick recently presented on "Exploring Drivers of Community Pharmacy-Level Performance on Adherence Measures" at the 2020 PQA Annual Meeting in May. On the podcast, Urick talks about some of the research involved and explains the relationship between quality measures and environmental factors and characteristics/services provided by the pharmacy. Listen below.
LinkedIn: Ben Urick
Registered Users to the Journal of Managed Care & Specialty Pharmacy can download Urick's article at this link.