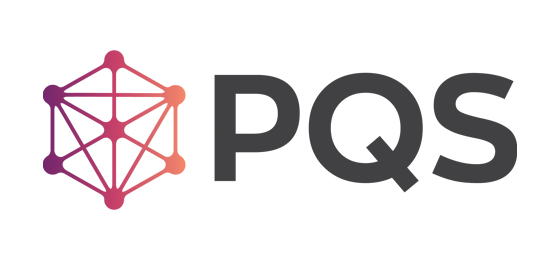 PQS adds former Senior Advisor to the Secretary for Drug Pricing Reform, U.S. Department of Health and Human Services to its Board of Directors
Durham, North Carolina, August 5, 2020 — Pharmacy Quality Solutions (PQS), the leading technology provider of pharmacy performance management services, announced that it has appointed Dr. John Michael O'Brien, PharmD, MPH, former Senior Advisor to the Secretary for Drug Pricing Reform, US Department of Health & Human Services (HHS), to its board of directors, effective August 4, 2020.
O'Brien brings his expertise in Centers for Medicare & Medicaid Services (CMS), HHS, White House, and Congressional policy development processes as well as expertise in payment, quality and prescription drug policy.
"We are pleased to welcome John to the PQS Board of Directors. We will utilize his vast expertise, knowledge and leadership skills as an executive in government health policy to further our organizational mission to assist both plans and providers to improve the health status of their patients," says PQS Chief Executive Officer Jeff Newell, RPh.
O'Brien and Newell are accompanied by three other members for a five member PQS Board of Directors: Jackie Green, Todd Wilkes and Dr. Thomas E. Menighan.
Green is Chief Operating Officer for the Pharmacy Quality Alliance (PQA). Wilkes has served as Vice President, Chief Technology Officer at Premier Inc. (NASDAQ: PINC) since September 2015. Menighan is the CEO Emeritus of the American Pharmacists Association (APhA) and currently serving as a founding partner in the consulting practice of Catizone, Luce & Menighan, LLC.
Menighan, PQS' current chairperson, spoke of O'Brien's appointment, "John's lifetime work embodies the principles of quality on which PQS was founded. His perspectives and guidance promise to help us expand measurable quality patient care with our partners." He added, "It is an honor to work directly with Dr. O'Brien and see the next chapter of growth for PQS."
More About John Michael O'Brien
O'Brien is a pharmacist who most recently served as Senior Advisor to the Secretary at the U.S. Department of Health and Human Services. Dr. O'Brien led policy development on multiple Administration priorities, including improving the affordability and access of prescription drugs. He also served as Deputy Assistant Secretary (Health Policy) for Planning and Evaluation, and a key advisor to the Secretary for health policy research, development, and analysis related to Medicare, Medicaid, and private health insurance. Dr. O'Brien is a certified health insurance executive, held senior policy positions in the life sciences and managed care industries, was a career official at CMS during the Obama Administration, and served as a health policy fellow in the U.S. Senate. He also holds a number of academic appointments, a master's degree in public health from the Johns Hopkins Bloomberg School of Public Health, a doctor of pharmacy degree from Nova Southeastern University, and studied pharmacy and public policy at the University of Florida.
About Pharmacy Quality Solutions, Inc.
Pharmacy Quality Solutions (PQS), is the leading provider of performance management services representing nearly 90% of Medicare lives and 95% of community pharmacies. PQS delivers the quality insights and guidance necessary to support its customers' efforts to optimize the quality of medication management and use for their Medicare, Medicaid and commercial populations. PQS connects medication use stakeholders to actionable, quality information in a consistent and reliable fashion, allowing them to move more quickly from measurement to improvement. Its industry-leading platform, EQuIPP®, provides dependable measurement and reporting on key medication use quality measures, including addressing medication adherence, gaps in care, and patient safety. PQS provides measurement insights that are timely, actionable, and simply understood. For more information, please visit www.pharmacyquality.com.
For further information contact David Simoneaux at 919.864.9756 ext. 312 or dsimoneaux@pharmacyquality.com.
Businesswire Press Release Link: https://www.businesswire.com/news/home/20200805005013/en/Pharmacy-Quality-Solutions-Announces-Appointment-John-Michael
The following two tabs change content below.

Jasmine Perry, BS is a rising third-year Pharm.D. candidate at the UNC Eshelman School of Pharmacy with diverse experience as a pharmacy intern. She currently serves as the Communications Intern with Pharmacy Quality Solutions, Inc. Jasmine is passionate about serving under-served patient populations. Jasmine's passion has been highlighted through clinical experiences, patient interactions, and organizational leadership.

Latest posts by Jasmine Perry (see all)