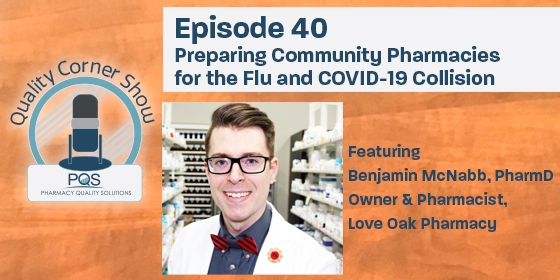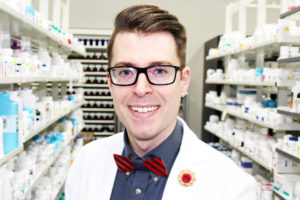 PQS Senior Manager of Pharmacy Accounts, Nick Dorich, PharmD, talks with the owner of Love Oak Pharmacy in Eastland, Texas, Benjamin McNabb, PharmD, about methods to tackle the flu and COVID-19 collision occurring in the near future. McNabb highlights the shift of pharmacy practice to a holistic, value based model while also discussing how team work and innovation will positively impact patients during immunization season.
On the podcast, McNabb talks about methods his team will use to vaccinate patients in a safe and effective manner while also optimizing his pharmacy's business model. Listen to the full episode, "Preparing Community Pharmacies for the Flu and COVID-19 Collision" below.
Follow Benjamin McNabb on LinkedIn and twitter
Follow Love Oak Pharmacy on twitter
The following two tabs change content below.

Jasmine Perry, BS is a rising third-year Pharm.D. candidate at the UNC Eshelman School of Pharmacy with diverse experience as a pharmacy intern. She currently serves as the Communications Intern with Pharmacy Quality Solutions, Inc. Jasmine is passionate about serving under-served patient populations. Jasmine's passion has been highlighted through clinical experiences, patient interactions, and organizational leadership.

Latest posts by Jasmine Perry (see all)