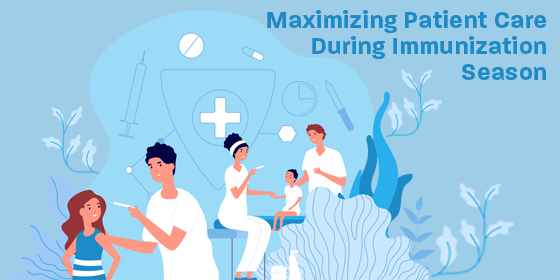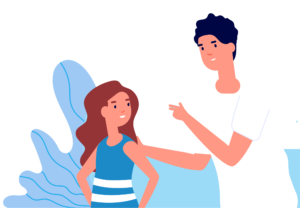 There has been some debate on when to start giving flu shots. While the Centers for Disease Control and Prevention (CDC) have not explicitly stated any changes to the current recommendations for the best time to receive a flu vaccine, some pharmacies may decide to begin administering immunizations in mid-September. This strategy will allow pharmacies to be in full swing by October. This timeline takes into account the idea that flu season begins late fall. Yet, for those who start early, like now in August, pharmacies have the ability to space out patient scheduling on the calendar, hence making it a bit easier to follow social distancing requirements later into flu season. This timeline may not ensure patient flu coverage for the entire season. Fall 2020 could be one of the busiest seasons ever for pharmacists in terms of immunizations and COVID-19 testing, so having time and space to do so will be a necessity.
Implementing calendar-based appointments will help your pharmacy space out your patient visits. Depending on the foot traffic of your pharmacy and the number of occupants allowed in your pharmacy at one time, knowing when your patients are coming in for their flu shot is vital for:
Social distancing
Immunization Preparation
And Workload Efficiency.
Also in terms of spacing out your in-store customers, floor markings and floor marketing has finally had its shining moment in 2020. If you haven't added 6-feet apart spots to your waiting area, now would be the perfect time to add them. Your foot traffic might have been lighter over the summer, but your pharmacy should plan to expect more in-store customers this fall.
Implementing calendar-based appointments will help your pharmacy space out your patient visits.
Finally, space behind the counter has always been at a premium. Oftentimes, pharmacy staff work in close quarters to provide medications to patients in a timely manner. It may be difficult to encourage social distancing behind the counter, but our team would like to thank all of you for your continued use of personal protective equipment in efforts to keep everyone safe.
This flu vaccination season will present interesting challenges that pharmacies have never faced before. Team work and dedication will push us all forward to maximize patient care during this immunization season.
For more information on guidance for pharmacists and pharmacy support staff during COVID-19, visit the CDC's section on Guidance for Pharmacies.
The following two tabs change content below.

Jasmine Perry, BS is a rising third-year Pharm.D. candidate at the UNC Eshelman School of Pharmacy with diverse experience as a pharmacy intern. She currently serves as the Communications Intern with Pharmacy Quality Solutions, Inc. Jasmine is passionate about serving under-served patient populations. Jasmine's passion has been highlighted through clinical experiences, patient interactions, and organizational leadership.

Latest posts by Jasmine Perry (see all)