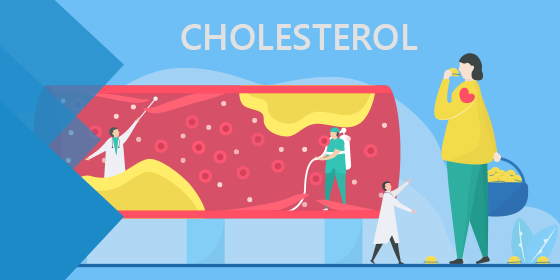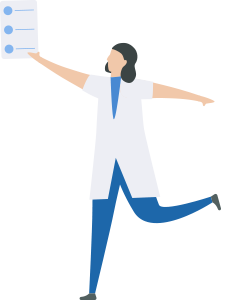 With September being National Cholesterol Education Month, now is the perfect time for pharmacists to proactively discuss heart health and raise awareness around appropriately screening for, and subsequently, using different treatment options if their cholesterol is high.
There are currently more than 102 million American adults (20 years or older) who have total cholesterol levels at or above 200mg/DL, which is above healthy levels.1 More than 35 million of these people have levels of 240 mg/dL or higher, which puts them at high risk for heart disease.1 With community pharmacists being the most accessible healthcare provider2, assisting these patients along with others who are at risk is key to reducing the number of cases of atherosclerosis, heart attack, and stroke.
Pharmacists have an opportunity to play a major role in both education and support in patients living with high cholesterol. Their roles can range from reviewing prescription and over the count (OTC) medications, herbals and other pharmacological products, to providing nutritional and physical activity advice. An increasing number of pharmacies are getting the necessary CLIA-waived certificate in order to point-of-care lipid panels among other tests.
Medications that are most commonly used in the treatment of high cholesterol are statins (also known as HMG-CoA reductase inhibitors). Medication adherence is an important focus for patients with high cholesterol, especially since most patients do not have any symptoms. Medications do not work in patients who do not take them. While this seems obvious, it is all too common that patients do not take their medications as prescribed. In fact, it has been shown that approximately 50% of patients do not take medications as prescribed.3 Taking this into account, it is important to realize that patients need to understand why they should take their medications as prescribed. It is also important to understand the underlying reasons as to why the patient is non-adherent. Finding the reason is key to changing the mindset of the patient.
Helping our patients provides great rewards for not only the patients and their families but also for the pharmacist and pharmacy team as a valuable part of the healthcare team.
References
Blood Cholesterol. National Heart Lung and Blood Institute. https://www.nhlbi.nih.gov/health-topics/blood-cholesterol. Accessed September 20 2020.
Manolakis PG, Skelton JB. Pharmacists' contributions to primary care in the United States collaborating to address unmet patient care needs: the emerging role for pharmacists to address the shortage of primary care providers. Am J Pharm Educ. 2010;74(10):S7. doi:10.5688/aj7410s7
Brown, Marie T., and Jennifer K. Bussell. "Medication Adherence: WHO Cares?" Mayo Clinic Proceedings 86.4 (2011): 304–314. PMC. Web. Accessed September 21 2020.