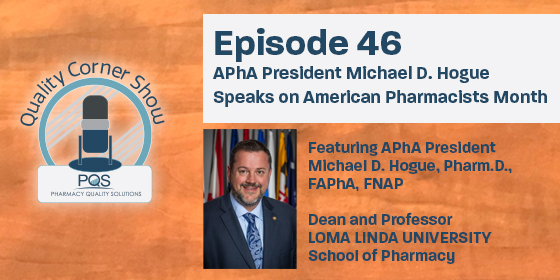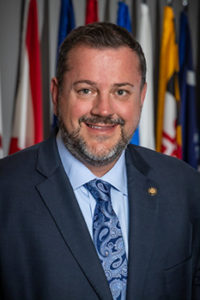 October is American Pharmacists Month and PQS Senior Manager of Pharmacy Accounts, Nick Dorich, PharmD interviews APhA President Michael D. Hogue, PharmD., FAPhA, FNAP about the significance of American Pharmacists Month and the value of today's pharmacist on the Quality Corner Show. Hogue also discusses the importance of pharmacists joining a professional pharmacy organization at a state level and joining the American Pharmacists Association at a national level. Listen to the full episode below.
Michael D. Hogue, Pharm.D., FAPhA, FNAP is also the Dean and Professor at LOMA LINDA UNIVERSITY School of Pharmacy.
Michael D. Hogue on LinkedIn
For more Quality Corner Episodes visit the Quality Corner Show Library.