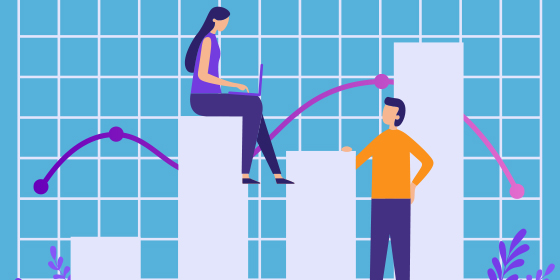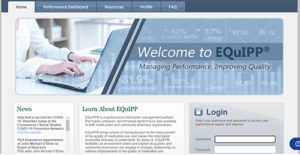 Introducing a monthly series from EQuIPP answering commonly asked questions to help you better understand how to analyze your data and use the data to improve your adherence scores.
As we approach the end of the year, pharmacists often ask how they can optimize their performance scores. There's an opportunity for nearly every pharmacy to take actionable steps to improve their bottom line by year end.
A key phrase that is often used is "you can't improve what you don't measure." Before we get to the improvement or measurement phase, we must understand the performance measures that are hosted in EQuIPP®. Quality measures like the "Proportion of Days Covered" or PDC measures that you see in EQuIPP® consider several data elements. While these measures help you understand a patient's adherence, it also can be very easy to get lost in some of the context. For this month, let's go over some of the key details about measures and data that you see in EQuIPP®.
Performance measures in EQuIPP® are evaluated based on claims adjudicated to the patient's insurance during the measurement period.
In addition to prescription claims, EQuIPP® scores also include specifics for patient eligibility including continuous enrollment with the plan and some medical data.
EQuIPP® updates performance scores once a month, around the 15th of the month. Pharmacists and their teams are encouraged to check the dashboard at least once a month around that date!
Some outliers, or patients negatively impacting the performance score, are updated more frequently than monthly. This allows pharmacists to conduct interventions with patients more routinely.
It's important to note that EQuIPP® scores or outliers are different than adherence interventions or MTM cases. Your pharmacy may fill a prescription for a patient today and see them as an outlier in EQuIPP®. While you have recently filled a prescription for this patient, your team should make a note to follow up with this patient as this is an indication that they've previously been nonadherent!
Your pharmacy should be checking EQuIPP® regularly (at least once a month). Our team will routinely provide suggestions and tips that will help your pharmacy understand the measures, create an action plan, and optimize your performance scores!
In the meantime, we highly recommend the following resources:
EQuIPP® Educational Video Library, located in the Resources Tab in EQuIPP® or on YouTube
If your pharmacy needs to confirm how to access EQuIPP®, or if you have any questions about the data for your pharmacy – contact us directly! Email support@equipp.org or "click" on the EQuIPP® Support Link at the bottom corner of your EQuIPP® dashboard.
-Nicholas Dorich, PharmD
About PQS: Pharmacy Quality Solutions (PQS)- the leading provider of performance management services for payer and pharmacy organizations, delivers the quality insights and guidance necessary to support its customers' efforts to optimize the quality of medication management and use for the populations they serve.
The following two tabs change content below.

Nick Dorich
Nicholas Dorich, PharmD is the Associate Director, Pharmacy Accounts for Pharmacy Quality Solutions. His team works directly with pharmacy organizations representing more than 60,000 pharmacies in the United States. Nicholas' passion in the pharmacy profession includes expanding clinical services for pharmacists and recognition for pharmacists as an integrated member of the patient care team.

Latest posts by Nick Dorich (see all)