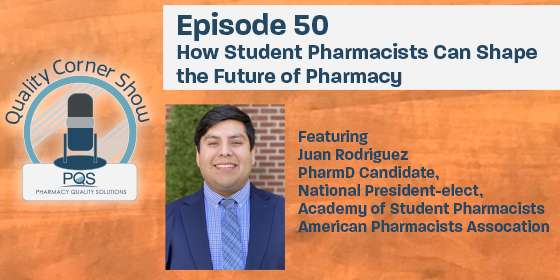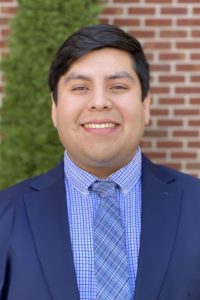 PQS Senior Manager of Pharmacy Accounts, Nick Dorich, PharmD interviews Juan Rodriguez, PharmD Candidate about his journey to pharmacy and student pharmacist innovation during a virtual environment.
Rodriguez talks about the student pharmacist experience during COVID-19, advocacy in pharmacy, the future of pharmacy practice, and interdisciplinary work in pharmacy education. Listen to the full episode 50 of the Quality Corner Show below.
LinkedIn: Juan Rodriguez
The following two tabs change content below.

Jasmine Perry, BS is a rising third-year Pharm.D. candidate at the UNC Eshelman School of Pharmacy with diverse experience as a pharmacy intern. She currently serves as the Communications Intern with Pharmacy Quality Solutions, Inc. Jasmine is passionate about serving under-served patient populations. Jasmine's passion has been highlighted through clinical experiences, patient interactions, and organizational leadership.

Latest posts by Jasmine Perry (see all)