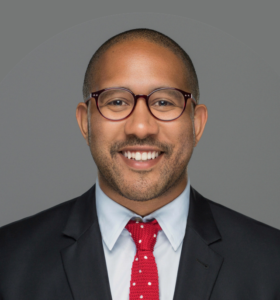 PQS Senior Manager of Pharmacy Accounts, Nick Dorich, PharmD interviews Richard Waithe, PharmD and President of VUCA Health about how pharmacists can utilize social media effectively during COVID-19 and beyond.
Waithe discusses various social media platforms, innovative ways pharmacists can boost engagement with consumers, and methods to increase social media presence. Waithe highlights the notable differences between social media marketing and traditional forms of media while focusing on the end goal of providing effective patient education. He also shares useful information about using social media posts to build community with consumers. Listen to the full episode 51 of the Quality Corner Show below.
LinkedIn: Richard Waithe, PharmD
twitter: @richard_waithe
The following two tabs change content below.

Jasmine Perry, BS is a rising third-year Pharm.D. candidate at the UNC Eshelman School of Pharmacy with diverse experience as a pharmacy intern. She currently serves as the Communications Intern with Pharmacy Quality Solutions, Inc. Jasmine is passionate about serving under-served patient populations. Jasmine's passion has been highlighted through clinical experiences, patient interactions, and organizational leadership.

Latest posts by Jasmine Perry (see all)