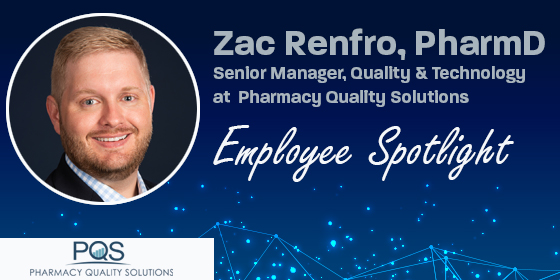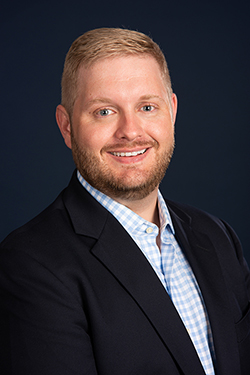 Pharmacist by training, Zac Renfro is the Senior Manager, Quality & Technology for Pharmacy Quality Solutions. Currently, Zac works with several community pharmacy organizations and individual pharmacies in the U.S. to strategize ways to help them improve the quality of care they provide their patients to achieve improved outcomes.
"Technology and data analytics are key to success, so I try to leverage that as much as possible to help my clients succeed. I'm passionate about helping organizations achieve their goals all while keeping the patient at the heart of the conversation."
How long have you worked at PQS and what is your favorite part about working here?
I've been part of the PQS team since February 2015. My favorite part about working here is the company culture and knowing that the work we do helps patients live healthier lives.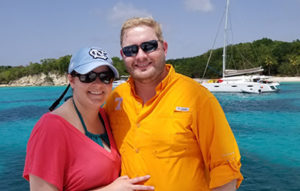 Where is the best place you've traveled to and why?
I'd say my favorite place so far has to be the Lesser Antilles in the Caribbean, such as Sint Maarten, St. Barts, and Guadeloupe. My wife and I had the opportunity to visit several islands that are part of that area for our honeymoon and went back to visit a few more islands a couple years later on catamarans. There's just something about being on the water in the Caribbean and getting to experience so many different cultures within a relatively short distance from one another! From hiking to fishing and snorkeling/diving, there's just a lot to do!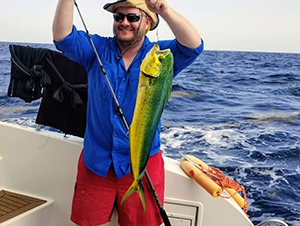 Before working at PQS, what was the most unusual or interesting job you've ever had?
While I was in high school and undergrad, I spent my summer and Christmas breaks working at a Fireworks Supermarket selling fireworks at a brick and mortar store.  I was literally paid to show customers previews of fireworks on flat screen TVs and help them plan their backyard fireworks shows!
What is your go-to karaoke song?
"Chicken-fried" by Zac Brown Band
What's the greatest bit of advice you've ever been given?
Whatever you do, be passionate about it. That passion can be seen by others and can be contagious both personally and professionally!