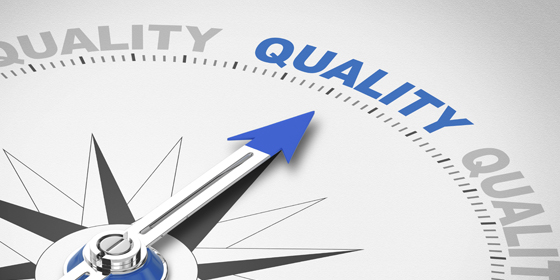 Each month, you are checking your EQuIPP® dashboard and reviewing performance information to optimize your patient care services. After logging into EQuIPP®, most users go immediately to viewing outliers and will then follow up with those patients to make sure they are on medication synchronization (or med-sync) or on a refill program. Multiple members of the pharmacy staff may be involved so that the work is spread out.  Getting numerous team members involved also helps them understand quality measure performance and why improving these scores is beneficial for the pharmacy.
While reviewing the patient outliers is an action every pharmacy should be taking, it is just one step in the process! A pharmacy should start with reviewing their overall performance score for key measures and should also review their performance specifically for payers and measures that are included in value-based contracts (Pay-for-performance). All pharmacies want to be high-performing, and therefore identifying performance scores where you are exceeding expectations or where performance improvement is needed should be the first step for long-term success. Once these items have been noted, that is when the pharmacy staff members can begin to have meaningful and intentional efforts to address patient care.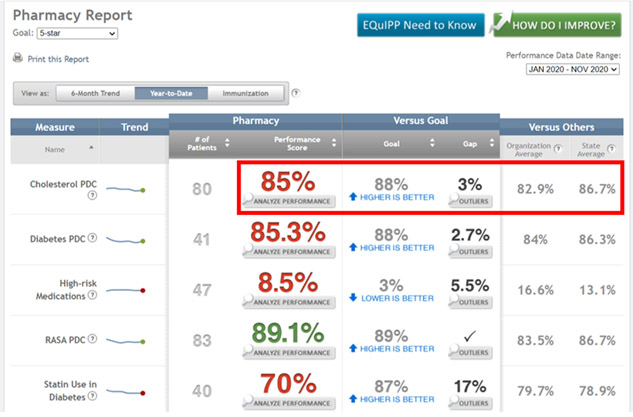 Looking at this pharmacy's Year-to-Date (YTD) dashboard shows they have some opportunities to become a high-performing pharmacy. Their adherence scores for the adherence or PDC measures are above the "organization average" in each case, but only RASA PDC exceeds the state average. That indicates that the pharmacy could focus specifically on improving adherence for the Cholesterol PDC and Diabetes PDC measures, as they are currently performing below the state average for both of those measures!
Taking the Next Step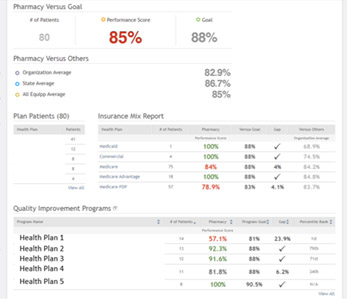 There is a Button for "Analyze Performance" beneath the performance score for each measure on your Performance Dashboard. By clicking that button, pharmacies are redirected to this page which provides more detailed information, including the "Quality Improvement Programs" table at the very bottom of the page! This table will indicate for the pharmacy how many patients they have in each payer program, their performance score and will provide a program goal and percentile. This is the best place for a pharmacy to look and understand performance for their performance contracts, as pay-for-performance programs are generally based on how a pharmacy performs for the respective measures for that payer's patient population. By starting here and identifying programs for which the pharmacy is below a program goal or is performing low based on the percentile, pharmacies can tailor their efforts to address patients in those programs.
If pharmacies would like to review how these performance scores are considered for the specific contracts it is recommended to contact your Pharmacy Service Administrative Organization (PSAO), which manages contracts between pharmacies and payers. For instances where the pharmacy contracts directly with the payer, the pharmacy should contact the payer directly.
Related to today's article, we highly recommend the following resources from the EQuIPP®  Educational Video Library, located in the Resources Tab in EQuIPP® or on YouTube:
The PQS team also answers some of your questions and talks about quality improvement on the "Quality Corner Show", which can be found on www.pharmacyquality.com or through any of the major podcast aggregators. A few episodes on this topic that may assist include:
If your pharmacy needs to confirm how to access EQuIPP®, or if you have any questions about the data for your pharmacy – contact us directly! Email support@equipp.org or "click" on the EQuIPP® Support Link at the bottom corner of your EQuIPP® dashboard.
The following two tabs change content below.

Nick Dorich
Nicholas Dorich, PharmD is the Associate Director, Pharmacy Accounts for Pharmacy Quality Solutions. His team works directly with pharmacy organizations representing more than 60,000 pharmacies in the United States. Nicholas' passion in the pharmacy profession includes expanding clinical services for pharmacists and recognition for pharmacists as an integrated member of the patient care team.

Latest posts by Nick Dorich (see all)