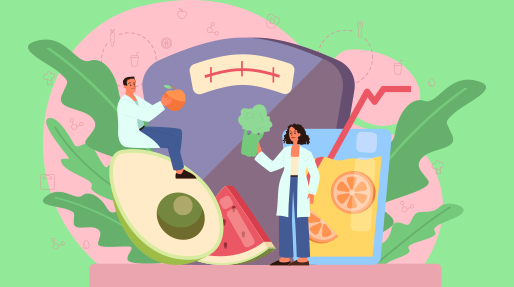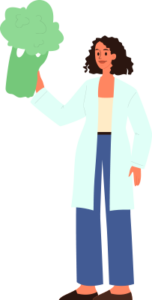 Nutrition plays a vital role in helping manage chronic diseases and conditions like diabetes and high blood pressure. Having a nutritionist or registered dietician on your pharmacy team can make a big difference in providing excellent patient care. They can help keep your patients on a schedule, eating healthy, and encourage continual medication adherence. By pairing a community pharmacist with a dietician and holding classes devoted to diabetes or heart health, there is a health team effort in educating and managing chronic disease states, with an end goal of improving patient outcomes.1
There may also be opportunities to work with patients with other conditions like asthma, and younger patients with ADHD. Side effects of some ADHD medications may cause a poor appetite, and a healthy breakfast can be important in their day.2  Fruits and vegetables have also been helpful for asthma patients, young and old.3 Nutritionists can also recommend food and supplement options for cancer patients, patients who are pregnant, and meal prep during cold and flu season.
For pharmacies connected to grocery chains, check with your corporate office on how to further integrate dieticians/nutritionists into your workflow. For independent pharmacies with dieticians or nutritionists, sit down and make a game plan for the year on what seasonal opportunities exist and when to schedule educational clinics. If your store doesn't have a dietician on staff, find an expert near you using https://www.eatright.org/find-an-expert
This March during National Nutrition Month, Eatright.org offers a free campaign toolkit and social media toolkit that pharmacies can download to help promote making informed food choices and healthy eating habits.
https://www.eatright.org/food/resources/national-nutrition-month/toolkit
Additional resources:
There are also pay resources also available through eatrightpro.com.
If you'd like more tips for your patients, check out the Dietary Guidelines for Americans and their resources section. Resources: https://www.dietaryguidelines.gov/resources
Here you will find online materials like consumer brochures, downloadable graphics, and infographic pdfs. Also check out "The Top 10 Things You Need to Know about the Guidelines for Americans, 2020-2025."  https://www.dietaryguidelines.gov/resources/2020-2025-dietary-guidelines-online-materials/top-10-things-you-need-know-about-dietary
Sources:
1Johnsen, Michael. "Expert Advice: Pharmacist, in-Store Dietitian Team Can Make a Big Impression with Shoppers." Drug Store News, 27 July 2019, drugstorenews.com/retail-news/expert-advice-pharmacist-in-store-dietitian-team-can-make-a-big-impression-with-shoppers.
2Ayoob, Keith-Thomas. "Keith-Thomas Ayoob." Cut to the Chase Nutrition, Keith-Thomas Ayoob Https:// https://cuttothechasenutrition.com/a-little-about-how-this-registered-dietitian-nutritionist-thinks/.
313 November 2019 By Lisa Jamieson. "It's Not Just Medicines That Improve Health – Pharmacists Need a Better Understanding of Nutrition." The Pharmaceutical Journal, 12 Feb. 2021, pharmaceutical-journal.com/article/opinion/its-not-just-medicines-that-improve-health-pharmacists-need-a-better-understanding-of-nutrition.
The following two tabs change content below.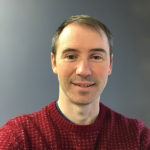 David Simoneaux is the Communications Specialist at Pharmacy Quality Solutions, Inc. He handles all things communications including PR, social media, and website updates. He is a graphic designer, sometimes journalist, and also an active staff writer for the PQS website with over 20 years marketing and advertising experience with community pharmacy.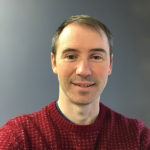 Latest posts by David Simoneaux (see all)