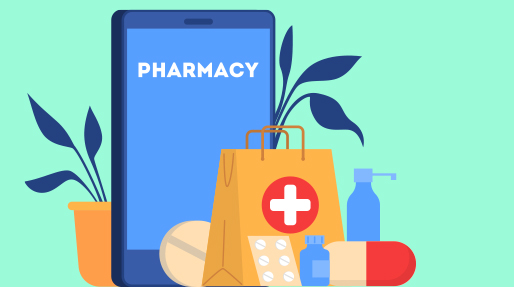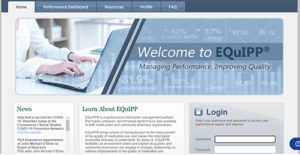 The February EQuIPP® refresh provided pharmacies with performance data for the full 2020 calendar year (January 1, 2020 – December 31, 2020). For pharmacists, understanding their pharmacy's performance for the prior year is very important, because performance programs with payers are based on data for the full calendar year. This means pharmacists should be using the Year-to-Date view in EQuIPP® as their primary way of viewing the pharmacy's performance and outliers!
Understanding how the pharmacy performed last year should be among your first steps in determining your quality improvement plan for 2021. It's also important to review the performance for the pharmacy overall and for individual payers.
Did your pharmacy staff members use documentation in EQuIPP®?
The documentation feature in the EQuIPP® outliers can assist your pharmacy in being more efficient with patient follow-up and interventions, and our team at PQS is happy to field your outlier documentation questions. We can help you understand this information, so that your pharmacy can feel more empowered to use this performance information!
Below are Some Frequently Asked Questions about Outlier documentation!
Are the documentation options the same for all measures?
Great question to get us started! Generally, the outlier documentation is broken down into three segments for: Action, Primary Barrier, and Outcome. These three segments are included for each measure, but the buttons you can select for an adherence measure will be different when compared to the options for a measure like Statin Use In Persons with Diabetes. In general, different types of measures will have different options to select.
Does documentation change my scores in EQuIPP®?
Before we answer this question, let's review how scores in EQuIPP® are calculated. The performance measures you see in EQuIPP® are standardized measures developed by organizations like the Pharmacy Quality Alliance (PQA). Each measure has its own "specifications" that define how the measure is calculated. In most cases, prescription claims are used to calculate the measures along with some eligibility or enrollment dates for the patient's history with their health plan. Some measures may also require the use of medical claims.
There are not currently any measures where documentation impacts the performance score you see in EQuIPP®.
Does documentation help my pharmacy?
While documentation does not change the performance score or remove a patient from your dashboard, it is still useful! The documentation exists so that pharmacists and their team members can coordinate care for a patient. This can be useful because Pharmacist Jane could be following up with the patient one month, but 30 days later Pharmacist Terry could be reviewing EQuIPP® outliers. Documentation ensures repetitive actions are not taken, and instead, pharmacists can build upon the actions already taken by other team members.
Is documentation required?
While documentation in EQuIPP® is useful, pharmacists are certainly welcome to manage documentation in their own dispensing system, clinical managing tool, or through preferred methods. What matters – is that your pharmacy staff understands patient interventions that are conducted and how they are impacting performance scores that you see in EQuIPP®!
Can I suggest other boxes to be included with outlier documentation?
Sure thing! Use the "Support" link at the bottom right-hand corner of your EQuIPP® dashboard to contact our team. Our dedicated Support Team routinely hears how pharmacist's suggestions for improvements, not just the documentation feature, but for all elements of the dashboard.
Related to today's article, we highly recommend the following resources from the EQuIPP®  Educational Video Library, located in the Resources Tab in EQuIPP® or on YouTube:
The PQS team also answers some of your questions and talks about quality improvement on the "Quality Corner Show", which can be found on www.pharmacyquality.com or through any of the major podcast aggregators. A few episodes on this topic that may assist include:
If your pharmacy needs to confirm how to access EQuIPP®, or if you have any questions about the data for your pharmacy – contact us directly! Email support@equipp.org or "click" on the EQuIPP® Support Link at the bottom corner of your EQuIPP® dashboard.
The following two tabs change content below.

Nick Dorich
Nicholas Dorich, PharmD is the Associate Director, Pharmacy Accounts for Pharmacy Quality Solutions. His team works directly with pharmacy organizations representing more than 60,000 pharmacies in the United States. Nicholas' passion in the pharmacy profession includes expanding clinical services for pharmacists and recognition for pharmacists as an integrated member of the patient care team.

Latest posts by Nick Dorich (see all)