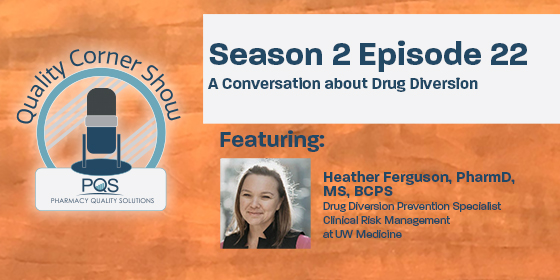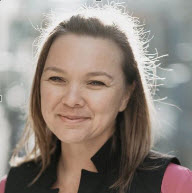 PQS Senior Manager of Pharmacy Accounts, Nick Dorich, PharmD speaks with Heather Ferguson, PharmD, MS, BCPS, Drug Diversion Prevention Specialist, Clinical Risk Management at UW Medicine about drug diversion and how a pharmacy utilizes a diversion prevention program on the Quality Corner Show.
Heather also explains what controlled substance diversion prevention programs are to the audience and how organizations are learning the importance of drug diversion prevention specialists.
By clicking on the embedded player below, you can listen to the full episode of Episode 22 "A Conversation about Drug Diversion."
Heather Ferguson is on LinkedIn.