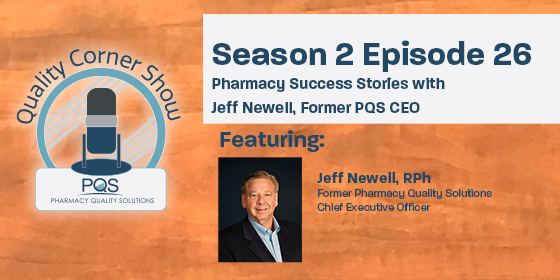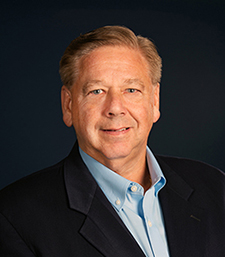 PQS Senior Manager of Pharmacy Accounts, Nick Dorich, PharmD talks to Jeff Newell about his time as CEO for Pharmacy Quality Solutions and other pharmacy success stories on the Quality Corner Show podcast.
Newell also talks about professional engagement and networking in the pharmacy profession at state and national levels. He then adds his thoughts on quality measures, medication use and value-based care.
Listen to the full episode 26 of season 2, "Pharmacy Success Stories with Jeff Newell, Former PQS CEO" using the embedded player below.
Jeff Newell: LinkedIn.