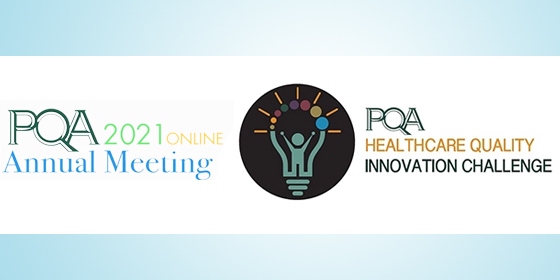 Pharmacy Quality Solutions, Inc., (PQS) congratulates the University of Southern California (USC) for winning the fourth annual Pharmacy Quality Alliance (PQA) Healthcare Quality Innovation Challenge (HQIC). The award was announced during the online PQA Annual Meeting on May 13, 2021.  PQS has been the proud sponsor for the HQIC event for four years.
The HQIC is an event open to students in colleges across the country interested in creating technology-driven solutions to improve healthcare quality.  This year's competition centered on addressing pandemics, mental health, or social determinants of health (SDOH).
Finalists were selected by a review committee representing PQA's diverse membership.  They were scored on the quality of their final presentations and ability to answer questions by a panel of judges who determined the winner.  Nancy Chung of Pharmacy Quality Solutions (PQS) participated on the HQIC judges' panel this year.
PQS applauds all finalist teams:
1st Place: University of Southern California (USC) – "Care Collaborative Information Technology Prescriptions (CCITRx)"
2nd Place: Virginia Commonwealth University (VCU) – "myDigitalARC"
3rd Place: Cedarville University – "Utilizing the PHQ-2 and GAD-2 to Screen for Mental Health Disorders in the Local Pharmacy"
For more information, check out PQA's press release.