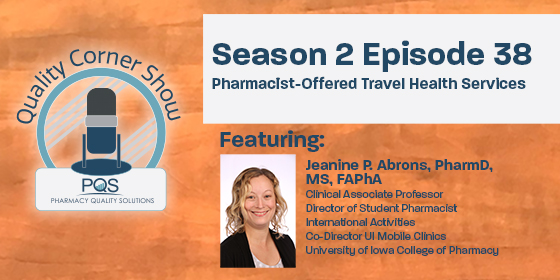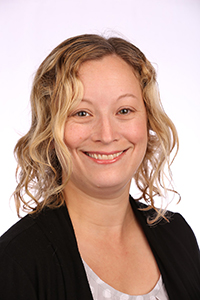 PQS Senior Manager of Pharmacy Accounts, Nick Dorich, PharmD talks to Jeanine P. Abrons, PharmD., MS, FAPhA, Clinical Associate Professor at University of Iowa College of Pharmacy about the role pharmacists can play as it relates to travel medicine and for providing travel-related immunizations.
Abrons also touches on the importance of personalized travel risk assessments for patients relating to their history and travel destination. To listen to the full episode 38 "Pharmacist-Offered Travel Health Services," click the play button on the embedded player below.
Pharmacist's Letter is offering CE credit for this podcast. Please log into your Pharmacist's Letter account and look for the title of this podcast in the list of available CE courses.
Jeanine Abrons on LinkedIn