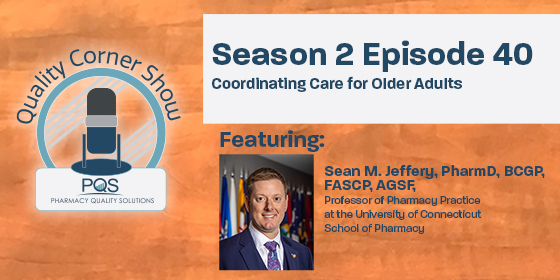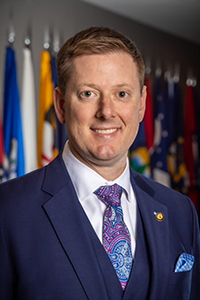 Sean M. Jeffery, PharmD, BCGP, FASCP, AGSF, Professor of Pharmacy Practice at the University of Connecticut School of Pharmacy joins PQS Senior Manager of Pharmacy Accounts, Nick Dorich, PharmD to discuss coordinating care for older adults on the PQS Quality Corner Show.
Jeffery explains how community pharmacists are a vital connection point for care plans but one that is not fully integrated into the workflows and communication streams for care managers and providers as of yet. He then suggests how pharmacists can help further integrate into care plans in the future.
Jeffery also dives into the topic of geropsychiatry and how it is being applied in current patient care practices on Season 2 Episode 40 of the podcast. To listen to "Coordinating Care for Older Adults," please use the embedded player below.
Sean M. Jeffery, PharmD on LinkedIn