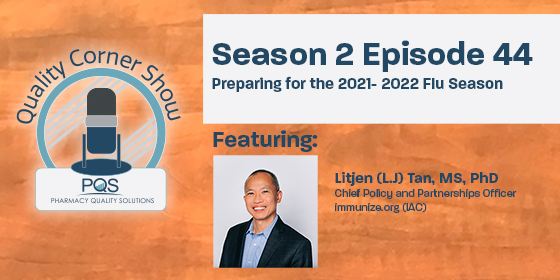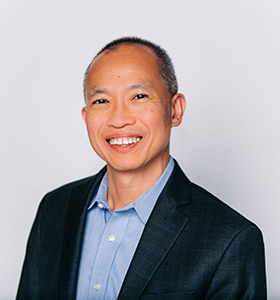 Litjen (L.J) Tan, MS, PhD, Chief Policy and Partnerships Officer at immunize.org (IAC) and Co-Chair, National Adult Immunization Summit and National Influenza Vaccine Summit joins the PQS Quality Corner Show to talk Flu Season 2021-2022 with PQS Senior Manager of Pharmacy Accounts, Nick Dorich, PharmD.
Tan reviews a bit about flu season 2020 and explains how 2021 could be different. He also encourages more pharmacist communications and patient engagement for increased flu vaccinations. This episode 44 of season 2 entitled "Preparing for the 2021- 2022 Flu Season" can be listened to by using the embedded media player below.
Pharmacist's Letter is offering CE credit for this podcast. Please log into your Pharmacist's Letter account and look for the title of this podcast in the list of available CE courses.
LitJen (L.J) Tan is on LinkedIn