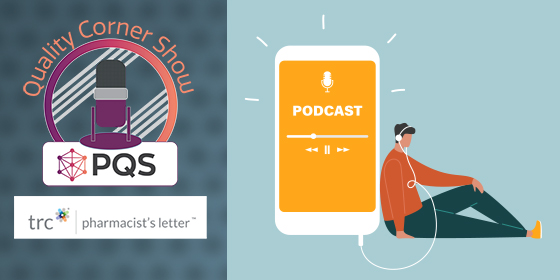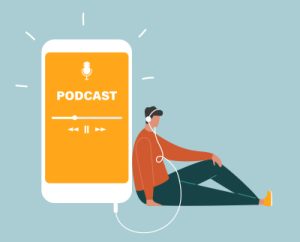 October is American Pharmacists Month and a great time to knock out some continuing education (CE) credit before the end of the year. PQS and TRC Healthcare have teamed up to offer six podcast episodes that qualify for CE credit.
There are currently four episodes available.
You can read the full Press Release here.
To obtain CE credit, once you have listened to an episode, you can log into your Pharmacist's Letter account and look for the title of that particular podcast in the list of available CE courses.
Quality Corner Show Discusses Pharmacist-Offered Travel Health Services with Jeanine P. Abrons, PharmD

Litjen (L.J) Tan, MS, PhD Talks about the 2021-2022 Flu Season on the Quality Corner Show

Quality Corner Show Begins Geriatric Care Series with Donna Bartlett, PharmD, BCGP, RPh

Quality Corner Show Talks Overcoming Barriers in Geriatric Care with DeLon Canterbury, PharmD, BCGP
The PQS Quality Corner Show podcast focuses on everything quality in the world of pharmacy and patient care. The series is available through all major podcast platforms. For a catalog of all episodes of the Quality Corner Show, please visit https://pharmacyquality.buzzsprout.com/
Thank you, pharmacists, for providing accessible care to patients in your community and for your continued work throughout the pandemic. We at PQS are grateful for your service during this past year and celebrate you during this American Pharmacists Month.