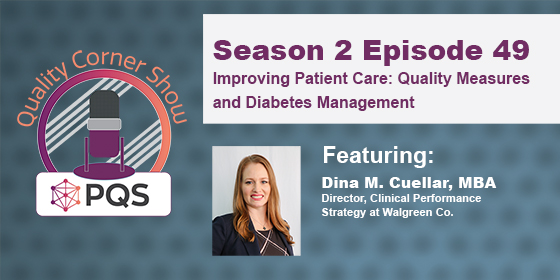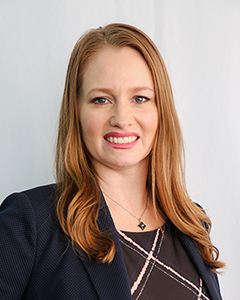 PQS Senior Manager of Pharmacy Accounts, Nick Dorich, PharmD continues discussing the pharmacist's role in diabetes management with Dina M. Cuellar, MBA,  Director, Clinical Performance Strategy at Walgreen Co. on the PQS Quality Corner Show.
Cuellar explains how pharmacists can improve patient care for people with diabetes while supporting quality measures. She also reviews Medicare Part C and HEDIS measures.
The Quality Corner Show Episode 49, entitled, "Improving Patient Care: Quality Measures and Diabetes Management," is now available for download. Listen to the full episode below by clicking on the embedded media player.
Dina M. Cuellar, MBA on LinkedIn