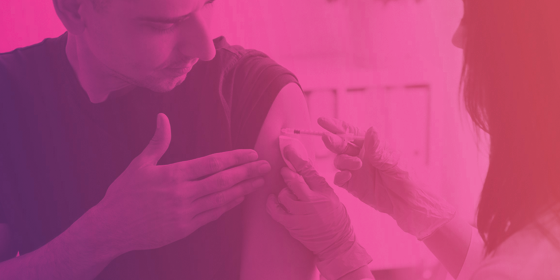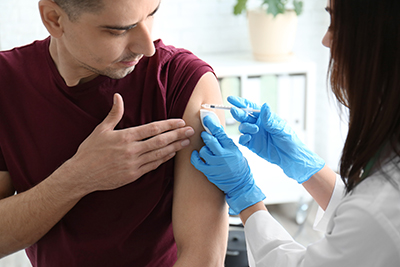 National Influenza Vaccination Week (December 5 – 11, 2021) is a great time for pharmacists to promote immunizations at their pharmacy, especially the influenza vaccine. For patients with certain chronic conditions such as asthma, diabetes, and heart disease, flu vaccinations can help reduce the number of flu-related hospitalizations this season and potentially save lives.
During the week of November 24, 2021, an increase of influenza A (H3N2) viruses has been recorded with most of these infections occurring in young adults, according to the CDC. Influenza outbreaks have been rampant in colleges and universities in several states. You may consider reaching out to college students returning for winter break with a targeted flu shot campaign.
Now more than ever, pharmacies are a key provider of immunizations in local communities. Make sure to let your patients know about your services. Take the time to prepare for the flu season by utilizing the CDC's digital media toolkit to access social media content, printable posters, flyers and more.
Also, did you know patients displayed to pharmacies in EQUIPP® are twice as likely to be vaccinated? Check out a recent article published in the October 2021 edition of the American Journal for Managed Care co-authored by PQS' Nick Dorich, PharmD, Senior Manager, Pharmacy Accounts: "Medicare Advantage-Pharmacy Partnership Improves Influenza and Pneumococcal Vaccination Rates."
The article details how a collaborative effort between a Medicare Advantage Prescription Drug (MAPD) Plan and community pharmacies raised vaccination rates for pneumonia and influenza via measure hosting within EQUIPP®. Your pharmacy may already be partnered into an immunization program. You can log into EQUIPP® today to see your patient opportunities that have yet to receive select vaccinations for certain payers.
You and your pharmacy team can make a difference reaching out to patients during National Influenza Vaccination Week and the remainder of the flu season. We commend you on your commitment to improving patient care in your local community.