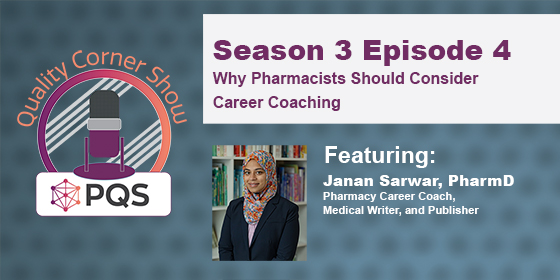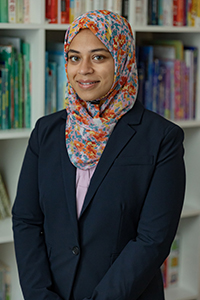 PQS Senior Manager of Pharmacy Accounts, Nick Dorich, PharmD asks Janan Sarwar, PharmD, Pharmacy Career Coach, Medical Writer, and Publisher about the benefits of career coaching for pharmacists on the PQS Quality Corner Show.
Sarwar defines career coaching, explains the differences between career coaches and mentors, and elaborates on the value of using both. She also talks about how careers can progress with the aid of a career coach and how one can learn to advocate for one's self in their profession.
Listen to the full episode S3 EP 4, "Why Pharmacists Should Consider Career Coaching," using the embedded media player below.
Janan Sarwar on LinkedIn