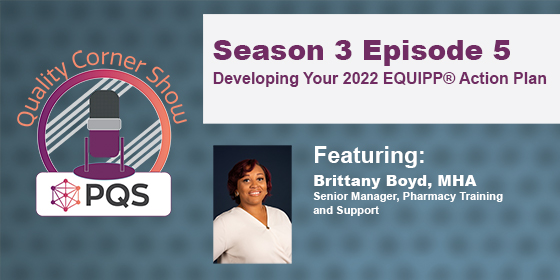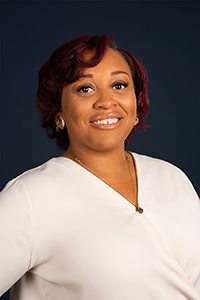 PQS Associate Director of Pharmacy Accounts, Nick Dorich, PharmD and Brittany Boyd, MHA, Senior Manager, Pharmacy Training and Support, talk about developing an action plan for 2022 with the availability of full calendar year data for 2021 in EQUIPP® on the PQS Quality Corner Show.
Boyd explains how pharmacies can review results from the 2021 calendar year and how to adopt the basics of quality improvement with a team focus. Expect full year data to be available later in February 2022 in the EQUIPP® platform.
Listen to S3 Ep5 of the podcast "Reviewing 2021 Calendar Year Data in EQUIPP®" using the embedded media player below.
Log in to EQUIPP® here.
Brittany Boyd, MHA is on LinkedIn