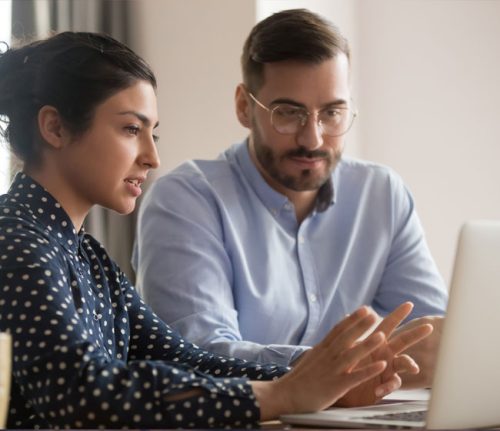 Make the most of your quality management resources and time with data insights relevant to you.
EQUIPP® Analytics gives you control to convert data into meaningful, actionable insights to help guide your strategic decisions and meet quality goals.
CUSTOMIZATION FOR YOUR SPECIFIC NEEDS
We can help build your custom dashboard and reports, so you can identify and focus on the quality performance opportunities most important to you. 
» Tailor comparisons based on priorities and strategic initiatives
» Trend performance for targeting populations or geographies
» Create custom reports that align with KPIs that matter to you

INTUITIVE VISUALS AND BENCHMARK COMPARISONS
You can segment, simplify, and compare your data with easy clicks and filter choices to drill down into areas that address your specific business. 
» Visualize charts and graphs for easy interpretation and presentation
» Filter your data by hand-picked categories
» Compare your performance to EQUIPP® benchmarks

EFFICIENCY IN ACCESSING AND SHARING INSIGHTS
Your team can quickly generate insights to empower data-driven decisions.

» EQUIPP® Analytics on any device
» Schedule reports to be emailed to you
» Export your reports into preferred file formats so you can distribute throughout your organization
Create EQUIPP® Analytics reports with the visuals you want to share with your strategy team. Choose from heat maps, trend lines, bar graphs and more.
Have your data and opportunities pop with color-coded data representations across your geography of choice – nationwide, your region or store area, even down to the store level.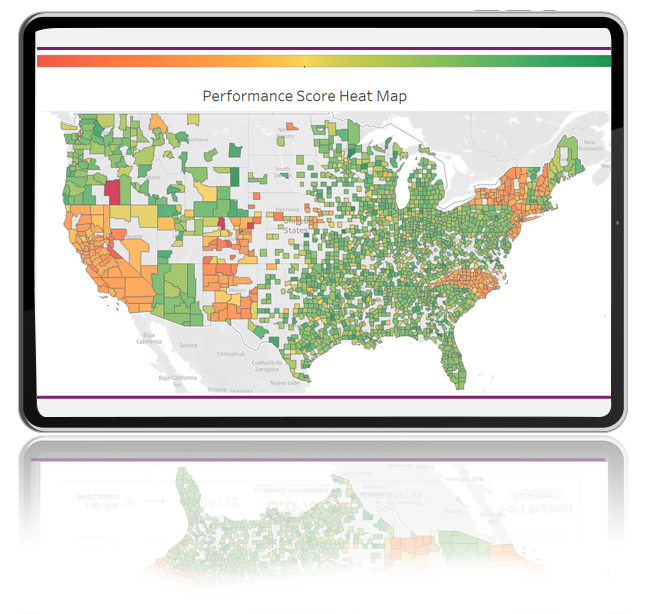 Compare performance over time for selected groups, selected measures, and selected benchmarks. Analyze performance of key metrics, like program goal or EQUIPP® average, and drill down instantly to a deeper level of data.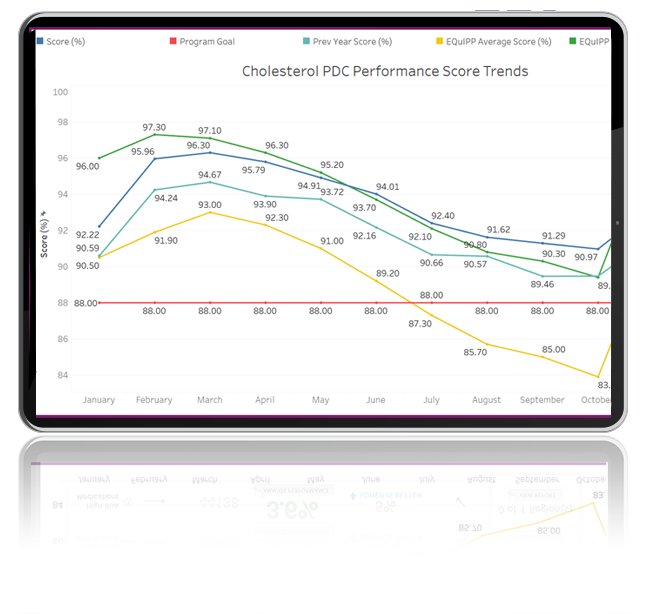 Easily view performance, growth, and changes over time for different groups within your organization.