EQUIPP® helps payers and providers foster quality improvement collaborations and achieve performance strategies with standardized, benchmarked data and analytics.
EQUIPP® provides standardized, benchmarked data, and transparency for payers, pharmacies and healthcare professionals to view data and performance metrics in a common way, so patients receive the highest quality of care.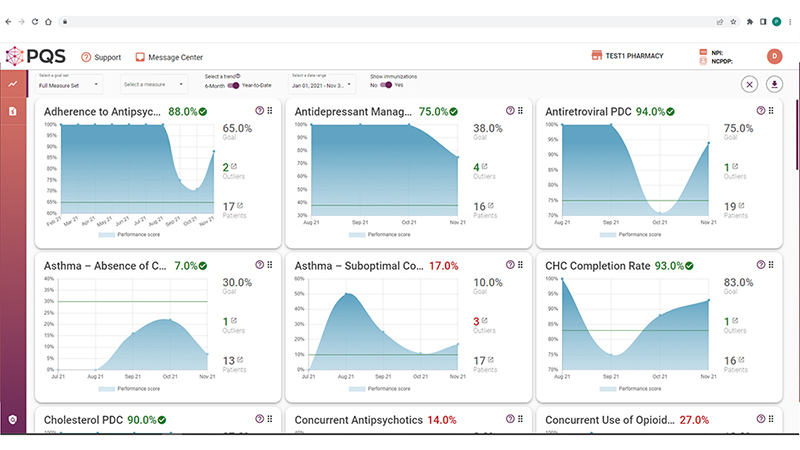 NEW USER-FRIENDLY DISPLAY
With a modern interface, responsive design, and easy to navigate platform, EQUIPP® creates a high-end user experience to: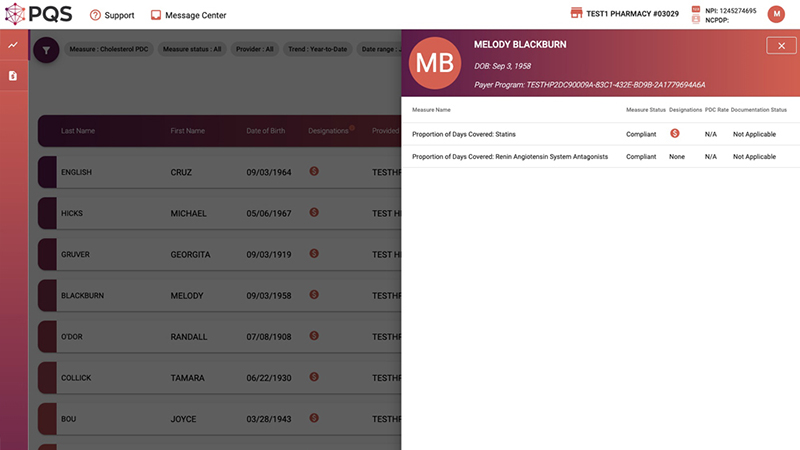 ENHANCED PATIENT-CENTERED VIEW
Redesigned to encompass a patient-centered view, the next evolution of EQUIPP® will allow users to: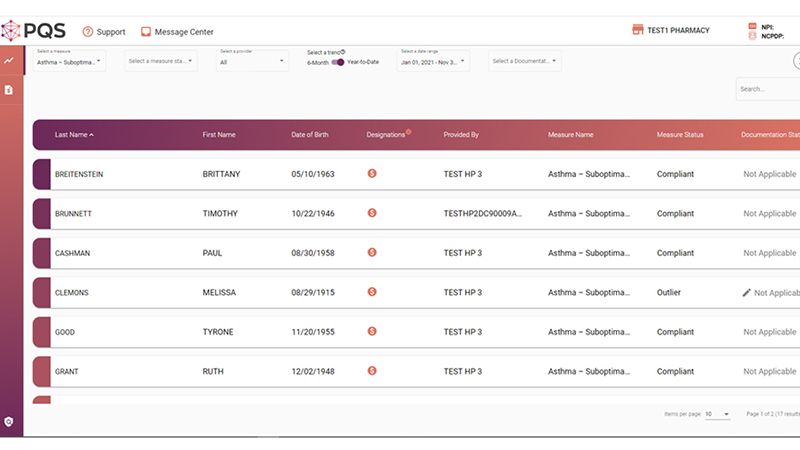 ALL PATIENTS LISTED FOR A MEASURE
Users of EQUIPP® can take a proactive approach to quality improvement and access an all-patient listing for each measure allowing them to:  
EXPECT MORE UPDATES IN 2022 WITH NEW FEATURES AND ENHANCEMENTS!
FREQUENTLY ASKED QUESTIONS
We know that you may have some questions on the new platform and when you can start using the new dashboard. Here are answers to a few commonly asked questions:
Q: Why is EQUIPP® changing?
A: We've taken feedback from our users to create a new and improved platform, redesigned to provide a better user experience to enable a more proactive approach to quality improvement.
Q: Do I (as a current user) need to do anything to get on the new EQUIPP®?
A: EQUIPP® users do not need to take any steps at this time. Please continue to access the EQUIPP® dashboard the way that you do today, until general availability of the new platform later this year. Our EQUIPP® refresh notices will keep you updated with a timeline over the next few months of when the new version of EQUIPP® will be available to all users.
Q: How do I get access to the new version of EQUIPP®?
A: PQS, or your corporate / central pharmacy organization, will notify you when you can access the new platform. During the transition to the new EQUIPP®, you will receive user access instructions from our team.
Q: Where can I find out more information?
A: Updates regarding the new platform will be posted in future EQUIPP® refresh notices.  You can also visit this webpage for new feature updates. As always, if you have any questions regarding EQUIPP®, please email us at support@pharmacyquality.com.