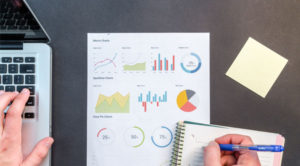 Community Pharmacy Study catalyst for EQuIPP® Large-scale community pharmacy study on Medication Adherence and Health Care Costs Large-scale community pharmacy study was completed to evaluate the impact of screening and brief intervention on population-level medication adherence rates and health care costs. The study was the main proof of concept behind the creation of the Electronic Quality Improvement Platform for Plans and Pharmacies.
2010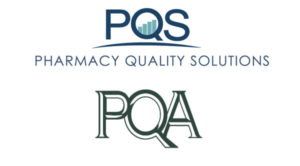 Pharmacy Quality Solutions is Launched PQS supported by the Pharmacy Quality Alliance January 2013 -Pharmacy Quality Solutions officially launches as a company supported by the Pharmacy Quality Alliance (PQA) as a majority owner and then CE City, Inc. (now part of Premier, Inc.) as the minority owner representing both a non-profit measure development organization and a for-profit technology company with expertise in physician-level dashboards and quality measures, respectively.
2013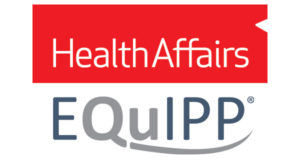 Health Affairs Publishes PA Project Demonstrates Significant Reduction in per Patient Annual Health Care Spending August 2014 -Health Affairs publishes the results of the large-scale community pharmacy study known as the "PA Project" demonstrating significant reduction in per patient annual health care spending through pharmacy engagement. The Pennsylvania Project: Pharmacist Intervention Improved Medication Adherence And Reduced Health Care Costs Fall 2014 -PQS launches patient-level improvement opportunities known as "Patient Outliers" within EQuIPP® helping users understand who they would need to target to improve performance scores for each hosted measure.
2014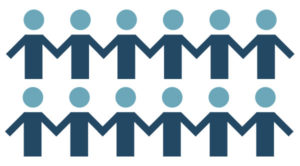 PQS Reaches Medicare Milestone Hosts 50 Percent of Medicare Part D Lives October 2015 -PQS achieves its first Medicare milestone by partnering with health plans and PBMs representing 50% of all Medicare Part D lives and approximately 25 million total unique individuals.
2015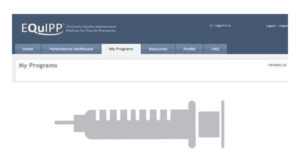 My Programs launches within EQuIPP ®  Immunization Pilot also begins September 2016 -PQS launches within EQuIPP®, a new enhancement known as "My Programs" which was built to help display financial impact and opportunity associated with performance-based programs. For the first time, pharmacies were able to tangibly connect current performance and financial impact to potential incentives available based upon improvement. December 2016 -PQS launches an immunization pilot to determine if pharmacists can improve immunization rates for influenza and pneumococcal vaccinations when performance is assessed and improvement opportunities are presented in EQuIPP®.
2016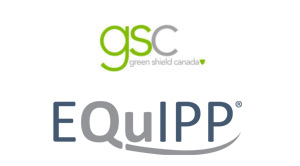 PQS Begins Expansion into Canada Contracts with Green Shield Canada February 2017 -PQS contracts with Green Shield Canada (GSC), a not for profit benefits carrier that provides drug, dental, extended health care, vision, hospital and travel benefits for groups and individuals, and starts calculating performance. Performance is calculated later in the year through the EQuIPP® platform providing for the first time, a national baseline assessment of pharmacy quality for the Green Shield Canada population.
2017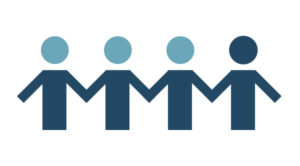 PQS Clients have Designed and Implemented Various Performance-based Programs with EQuIPP ® Three out of Four Medicare Lives Hosted within EQuIPP® January 2018 -PQS clients have designed and implemented various performance-based programs with performance hosted and managed within EQuIPP® whereby 50% of the Part D lives are now in an incentive-based program. June 2018 -PQS achieves its second Medicare milestone and has now partnered with health plan sponsors and PBMs representing three out of four Medicare Part D lives that are now hosted within EQuIPP®. In addition to the Medicare lives, the Medicaid and commercial lives within EQuIPP® now total over 42 million lives.
2018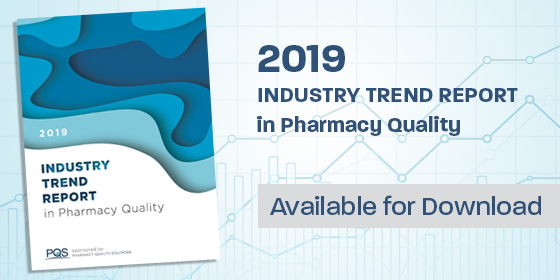 PQS Publishes Inaugural Industry Trend Report in Pharmacy Quality Report tracks trends in pharmacist-provided services and value-based peformance programs May 2019 -Pharmacy Quality Solutions (PQS) published and made available online its inaugural Industry Trend Report in Pharmacy Quality. This document examines trends in perceptions, performance, approaches and considerations as it relates to pharmacist-provided services and value-based performance programs across both payers and pharmacy providers. Read the press release from May 29th.
2019