Pharmacy Quality Solutions exists to help manage performance information between payers and providers so patients and members can receive the highest quality of care.
95
Percent of all Pharmacies
Over nine out of ten of all pharmacies are connected to EQuIPP®.
60
Million Lives
Data for nearly 60 million lives across Medicare, Medicaid and commercial lines of business are managed within the EQuIPP® platform.
42
Million Patients
Over 42 million patients are in a performance based program managed by pharmacists.
90
Percent of Medicare Lives
Nine out of ten Medicare lives are hosted in EQuIPP®.
Our Featured Services
PQS is committed to providing our clients unparalleled services and support in their mission to improve patient care and health outcomes. Here are a few of our core offerings. Full details are available by visiting the Services page.
EQuIPP® Educational Videos Garner Over 250 Views A Week
Want to know why pharmacists and pharmacist staff are watching EQuIPP® educational videos? The EQuIPP® Eduational Library is a valuable tool in understanding your quality measures. Learn how to navigate the platform and identify key opportunities for you and your pharmacy staff to engage with your customers. EQuIPP® learning videos can be accessed by clicking the button below.
Click here to watch.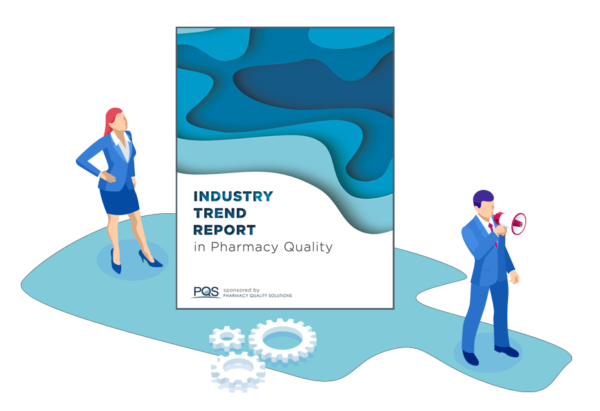 PQS Industry Trend Report
Download 2019 Trend Report
PQS released its first ever Trend Report in Pharmacy Quality with trends in perceptions, performance, approaches and considerations as it related to pharmacist-provided services and value-based performance programs across both payers and pharmacy providers. This report covers two sections and part 2 focuses on understanding potential risk factors impacting medication-related quality measures. Each analysis contains the problem or question that was posed, the data that was used, the analytic methods, and findings with potential implications.
New for 2020: Pharmacy Quality Solutions (PQS) has released an early look at the 2020 Trend Report in Pharmacy Quality, previewing the COVID-19 Testing and Treatment Insights. Read more via this link or click the button to download the report.
2020 Trend Report in Pharmacy Quality Preview – COVID-19 Testing and Treatment Insights