About Pharmacy Quality Solutions
We exist to help manage performance information between payers and providers so patients and members can receive the highest quality of care.
Contact Us
95
Percent of all Pharmacies
Over nine out of ten of all pharmacies are connected to EQuIPP™.
22
Million Patients
Over 22 million patients are in a performance based program measured by pharmacists.
46
Million Lives
Data for nearly 46 million lives across Medicare, Medicaid and commercial lines of business are managed within the EQuIPP™ platform.
79
Percent of Medicare Lives
Three out of four Medicare lives are hosted in EQuIPP™.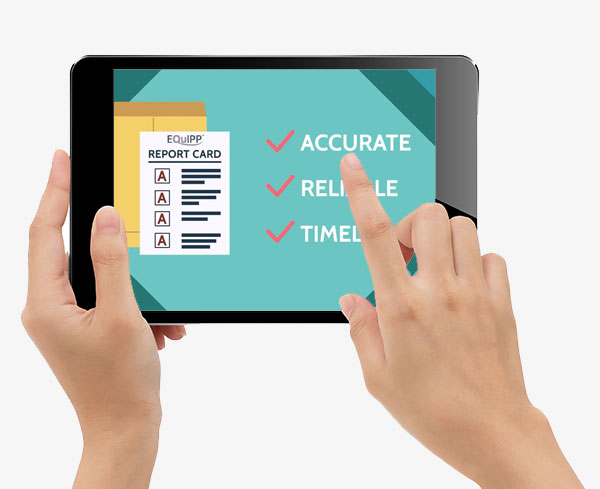 EQuIPP™ is a performance information management platform that provides standardized performance calculations and benchmarks across pharmacies, payers and programs. Click play to watch more.
Access EQuIPP™ Educational Videos
EQuIPP™ educational videos are a valuable tool in understanding your quality measures. Learn how to navigate the platform and identify key opportunities for you and your pharmacy staff to engage with your customers. EQuIPP™ learning videos can be accessed by clicking the button below.
Click here to watch.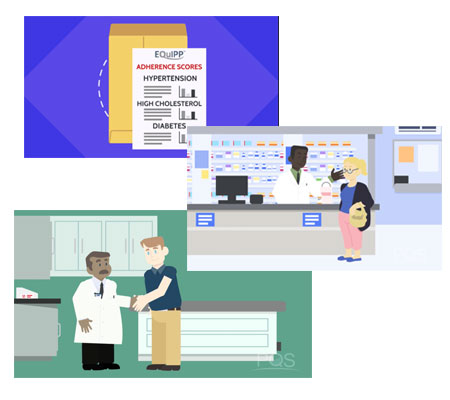 Happy Customers
The EQUIPP™/PQS platform is thoughtfully constructed. The EQuIPP™ "Notes" function for documentation allows multiple users to work directly on the platform so everyone can track the progress without separate paper notes. This is the way P4P was intended. You can focus on rowing the boat without bailing water at the same time.
PQS/EQuIPP™ has provided us a benchmark to evaluate adherence from year to year at our pharmacies. The majority of patients contacted seem genuinely happy that their pharmacist cares about their well-being and we find this complimentary to our business model.