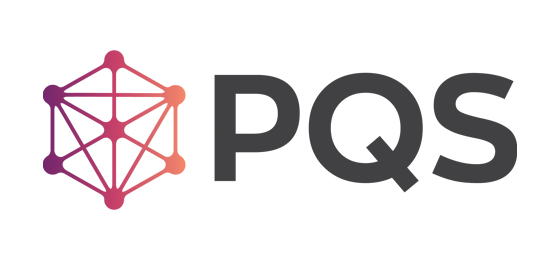 PQS to work with Canada's largest retail pharmacy network to help with patient-centered pharmacy quality initiatives
Durham, North Carolina, October 17, 2018 — Pharmacy Quality Solutions (PQS) today announced it will work with Loblaw Companies Limited, one of Canada's largest retail pharmacy networks with Shoppers Drug Mart and Loblaw Pharmacy locations, to integrate the EQuIPP™ information management platform to facilitate pharmacy quality initiatives. PQS will provide pharmacy quality measurements and performance data within EQuIPP™, for the entire organization to help improve patient quality care pursuant to the Green Shield Canada (GSC) Value-Based Pharmacy Initiative.
Through the agreement, PQS will track GSC defined pharmacy metrics delivering insights to identify what pharmacies are doing well, and areas of opportunity to focus improvement efforts.
"We are excited at the opportunity to work with the Loblaw team," stated PQS' Senior Vice President Elliott Sogol, Ph.D. "PQS looks forward to supporting the company in its efforts to improve the quality of medication use and deliver high-impact, high-quality pharmacist-centered care."
"We are pleased with the continued expansion into Canada and being able to help pharmacies achieve their patient care quality improvement goals," says Jeff Newell, RPh, PQS' chief executive officer. "We are excited to work with Loblaw and play a role in making a difference in patient lives."
The first agreement of its kind with a retail pharmacy in Canada, this is PQS' second international endeavor after announcing its collaboration with provider GSC in June of this year.
About Pharmacy Quality Solutions, Inc.
Pharmacy Quality Solutions (PQS), the leading provider of performance management services for payer and pharmacy organizations, delivers the quality insights and guidance necessary to support its customers' efforts to optimize the quality of medication management and use for the populations they serve. PQS connects medication use stakeholders to actionable, quality information in a consistent and reliable fashion, allowing them to move more quickly from measurement to improvement. Its industry-leading platform, EQuIPP™, provides consistent and reliable measurement and reporting on key medication use quality measures, including addressing medication adherence, gaps in care, and patient safety.  PQS provides measurement insights that are timely, actionable, and simply understood. For more information, please visit www.pharmacyquality.com.
For more information, visit www.pharmacyquality.com or contact David Simoneaux at 919.864.9756 ext. 312 or dsimoneaux@pharmacyquality.com.
Business Wire Link: https://www.businesswire.com/news/home/20181017005788/en/Pharmacy-Quality-Solutions-Expands-Canadian-Retail-Pharmacy