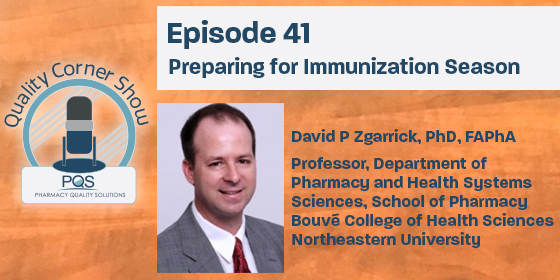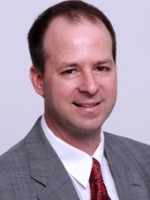 PQS Senior Manager of Pharmacy Accounts, Nick Dorich, PharmD interviews David P Zgarrick, PhD, FAPhA, Professor in the Department of Pharmacy and Health Systems Sciences, School of Pharmacy Bouvé College of Health Sciences at Northeastern University on preparing for immunization season on the latest episode of the Quality Corner Show.
This is a continued conversation related to the 7.22.2020 Pharmacy Times Article Prepping for Flu Season in 2020: Why the Vaccine Is More Important Than Ever.
In episode 41 of the Quality Corner Show podcast, Zgarrick discusses the evolving role of pharmacy support staff, precautions being taken to protect pharmacy staff during COVID-19, and marketing methods pharmacies can use to provide optimal patient care and communicate a clear message during immunization season. Listen to episode 41 below.
David P Zgarrick, PhD, FAPhA is on LinkedIn.
The following two tabs change content below.

Jasmine Perry, BS is a rising third-year Pharm.D. candidate at the UNC Eshelman School of Pharmacy with diverse experience as a pharmacy intern. She currently serves as the Communications Intern with Pharmacy Quality Solutions, Inc. Jasmine is passionate about serving under-served patient populations. Jasmine's passion has been highlighted through clinical experiences, patient interactions, and organizational leadership.

Latest posts by Jasmine Perry (see all)