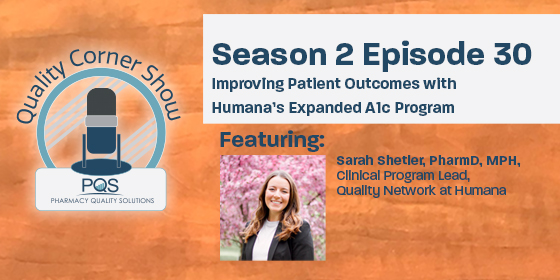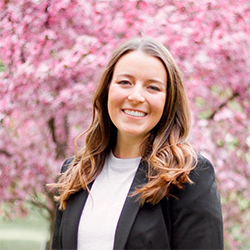 Sarah Shetler, PharmD, MPH, Clinical Program Lead, Quality Network at Humana returns on the Quality Corner Show to talk about 2020 results of the PQS and Humana A1c program and what's new for the program in 2021.
PQS Senior Manager of Pharmacy Accounts and Quality Corner Show Host, Nick Dorich, PharmD interviews Shetler and PQS VP, Client Services Emily Endres about the partnership, and both elaborate on the expanded diabetes outcomes based pay-for-performance program. They discuss what enabled pharmacists who participated in the 2020 program to be successful and what new measures are necessary for success in 2021.
The full episode S2 EP 30 "Improving Patient Outcomes with Humana's Expanded A1c Program" is available to listen using the embedded player below.
Humana's Clinical Program Lead, Quality Network, Sarah Shetler, PharmD, MPH: LinkedIn
PQS VP, Client Services Emily Endres: LinkedIn