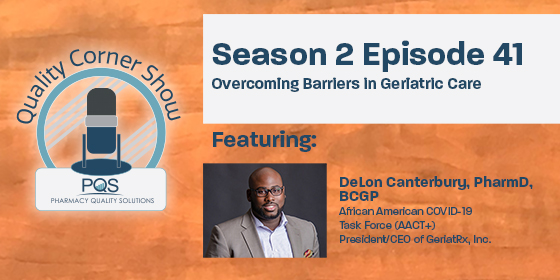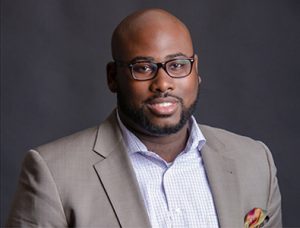 PQS Senior Manager of Pharmacy Accounts, Nick Dorich, PharmD talks with DeLon Canterbury, PharmD, BCGP, African American COVID-19 Task Force (AACT+) and President/CEO of GeriatRx, Inc. about barriers that geriatric care pharmacists face on a daily basis in helping their senior patients and ways to overcome them.
During the conversation, Canterbury reviews considerations involved in deprescribing opioids in elderly populations and discusses barriers in working with at-home care patients. This episode 41 "Overcoming Barriers in Geriatric Care" can be listened to by using the embedded player below.
Pharmacist's Letter is offering CE credit for this podcast. Please log into your Pharmacist's Letter account and look for the title of this podcast in the list of available CE courses.
Contact DeLon Canterbury, PharmD, BCGP on LinkedIn