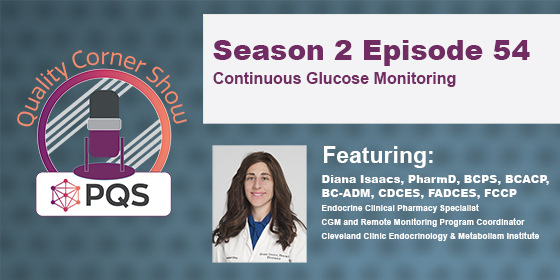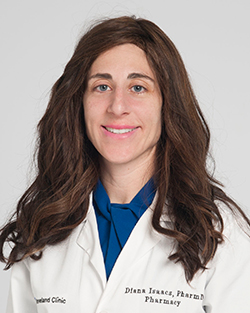 PQS Associate Director of Pharmacy Accounts, Nick Dorich, PharmD,  talks with Diana Isaacs, PharmD, BCPS, BCACP, BC-ADM, CDCES, FADCES, FCCP, Endocrine Clinical Pharmacy Specialist, CGM and Remote Monitoring Program Coordinator at the Cleveland Clinic Endocrinology & Metabolism Institute about continuous glucose monitoring on the Quality Corner Show
Isaacs defines continuous glucose monitoring (CGM) and explains the difference between personal versus professional continuous glucose monitoring. Isaacs also explains how pharmacists can be involved with CGM management. The full episode of S2 Episode 54 is available to listen using the media player below.
Pharmacist's Letter is offering CE credit for this podcast. Please log into your Pharmacist's Letter account and look for the title of this podcast in the list of available CE courses.
Diana Isaacs on LinkedIn