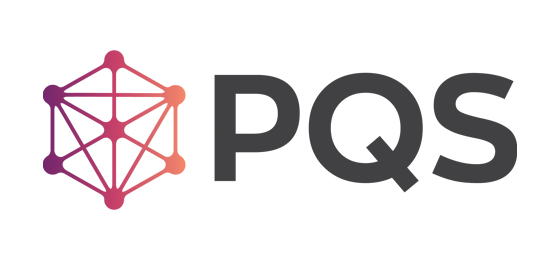 The Pharmacy Quality Solutions EQuIPP™ Analytics tool provides deeper analysis for patient pharmacy services
Durham, North Carolina – January 17, 2019 — Pharmacy Quality Solutions (PQS), the leading technology provider of performance management services, announced that Albertsons Companies, one of the largest food and drug retailers in the U.S., has selected EQuIPP™ Analytics for its enhanced reporting and tracking capabilities related to pharmacy performance measures.
EQuIPP™ Analytics, the latest reporting tool from PQS, will allow Albertsons Companies Pharmacies to identify key improvement opportunities and drive strategic quality performance measures using dynamic visualizations and intuitive dashboards.
"EQuIPP™ Analytics reduces the amount of time organizations need to spend on creating, loading, or analyzing performance information, which in turn helps quickly answer performance questions. They can then spend more time executing strategies that support high-touch, high-value patient-centered care," says PQS Chief Executive Officer Jeff Newell, RPh.
"Since we have started using EQuIPP™ Analytics, we have been able to more quickly understand performance and adjust program implementation throughout our pharmacies," says Brian Hille, Vice President, Patient Specialty and Wellness Services, Albertsons Companies Pharmacy Health and Wellness. "The heat maps and trending tools within EQuIPP™ Analytics help us better evaluate year over year performance so we can keep our focus on helping patients stay adherent to their medications through proven strategies."
Since its launch in August of 2018, EQuIPP™ Analytics has delivered detailed trends and peer comparisons to a growing number of retailers who are committed to reaching and exceeding their performance goals.
About Albertsons Companies
Albertsons Companies is one of the largest food and drug retailers in the United States, with both a strong local presence and national scale. We operate stores across 35 states and the District of Columbia under 20 well-known banners including Albertsons, Safeway, Vons, Jewel-Osco, Shaw's, Acme, Tom Thumb, Randalls, United Supermarkets, Pavilions, Star Market, Haggen and Carrs. Albertsons Companies is committed to helping people across the country live better lives by making a meaningful difference, neighborhood by neighborhood.
About Pharmacy Quality Solutions, Inc.
Pharmacy Quality Solutions (PQS), is the leading provider of performance management services representing nearly 80% of Medicare Advantage payers and 95% of community pharmacies. PQS delivers the quality insights and guidance necessary to support its customers' efforts to optimize the quality of medication management and use for their Medicare, Medicaid and commercial populations. PQS connects medication use stakeholders to actionable, quality information in a consistent and reliable fashion, allowing them to move more quickly from measurement to improvement. Its industry-leading platform, EQuIPP™, provides dependable measurement and reporting on key medication use quality measures, including addressing medication adherence, gaps in care, and patient safety.  PQS provides measurement insights that are timely, actionable, and simply understood. For more information, please visit www.pharmacyquality.com.
For further information contact David Simoneaux at 919.864.9756 ext. 312 or dsimoneaux@pharmacyquality.com.