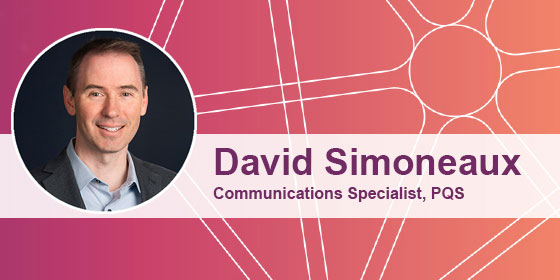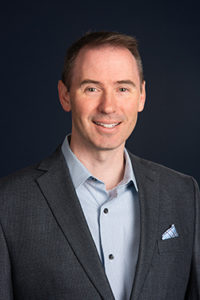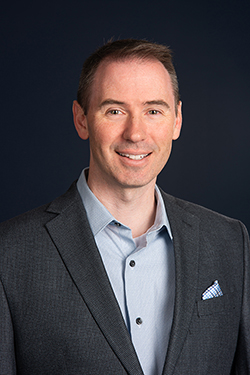 David Simoneaux is the Communications Specialist at Pharmacy Quality Solutions, Inc. He handles all things communications including PR, social media, and website updates. He is a graphic designer, sometimes journalist, and recently a podcast producer with over 20 years marketing and advertising experience with community pharmacy.
How long have you worked at PQS and what is your favorite part about working here?
I was the first of a wave of new hires in the summer of 2018 in the Durham area and was happy to learn more about Pharmacy Quality Solutions with fellow newbie team members. I believe my favorite part of working at PQS is the people. We have grown quite a bit as a company in just two years and my teammates are more than colleagues, they are my friends. Going out to lunch, sharing about ourselves in between meetings, and now taking time to talk to them on Zoom is important in forming connections. It also allows us to open up to each other and built trust. I think we all know we can reach out to each other at any time and work together to more easily get work done.
People would be surprised if they knew:
You might be surprised to know that I'm a big fan of Japanese music. I have a decent collection of J-rock, J-pop and J-rap CDs and I've forced my son to listen to them in the car. We have a blast rocking out to bands like Sakanaction, Country Yard, the telephones, Yurufuwa Gang, and the Molice and getting funny looks from passersby.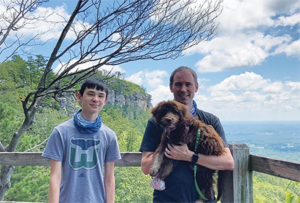 How do you like to spend your time when you aren't working?
While I could be a hermit and watch tv shows all day (which I love to do), my wife encourages the family to go on walks and hikes. Durham has a great set of trails in town and out in the natural wooded areas. Now that we have a dog, walks are really important. We travel to a lot of state parks just to go on small 3 to 5-mile hikes.
What is the most important thing you have learned in the last five years?
Don't be afraid to step out of your comfort zone. I was probably stuck in a position of maybe too much complacency before coming to PQS. I was happy, but didn't feel like I was challenged with my previous role. The exciting part of my position as Communications Specialist is that it has reignited my creative juices in cool new outlets like podcasting and website design. I'm working in areas that are expanding my skills and forcing me to learn tips and tricks through online learning videos, and it's just plain fun.
How do you define success?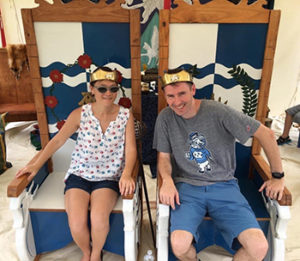 I can easily equate success to happiness and it's easy to look at past successes and say I've been blessed and happy. I can look at milestones in my life like getting married and having a kid as life goals I have achieved, and therefore a form of success. More humbly I would say that having a roof over my family's head and being able to provide food for them daily is also a success. I understand that not everyone has these opportunities and I therefore remain thankful every day.
So how do I define success at work? I look at achieving daily goals. If I can end the day having completed a few tasks on my to-do list, then that's a reason to be happy. If I complete everything on my to-do list, then I'm probably stress free and even more happy. If I can help someone else on my team achieve their goals, then I'm spreading the happy. If everyone on the PQS team is smiling and happy, then that my friends, will lead to success as a team and as a company.
For more team member interviews, please visit the Employee Spotlights page.