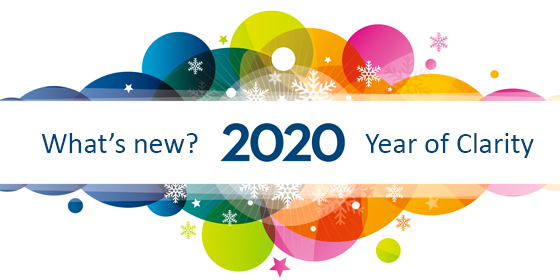 PQS welcomes you into the new year and wants to position you for success in 2020 with a few updates. In this year of clarity, we want to provide you a clear picture of the EQuIPP™ platform and a road map for exciting things to look out for in the next few months. So what can you expect from PQS and EQuIPP™ in the new year?
Full Year-to-Date Information from 2019
February 2020 marks full year plan results for 2019. Look for results to be posted when your refresh notice arrives in February and head over to the "My Programs" tab to view specific Performance Program year end results. It also presents a great opportunity to see how you performed in 2019 compared to last year, so feel free to select the same measurement period from 2018 to see how successful your year-over-year improvement efforts have been!
Training Videos and Education
EQuIPP™ training videos and educational materials can be found within the EQuIPP™ Resources and FAQ section with a few videos specific to My Programs and Year-to-Date reporting periods. Look for new educational resources such as tutorials and webinars in 2020.
New Measures
Expect new measures, endorsed by PQA and NCQA, to be introduced in the second quarter of 2020. Our managed care partners are continuing to diversify the measures hosted in EQuIPP™ and are exploring more confidently the use of outcomes based measurement for disease states. Look for polypharmacy, outcome and other specialty measures to be added in the near future.
New Health Plans are Being Added
We are pleased to announce that three new health plans will be added by end of first quarter 2020 with more details to follow in the next few weeks.
Subscribe to our Podcast
We have lined up some compelling new guests to join the Quality Corner Show in 2020. You can always listen over at https://pharmacyquality.buzzsprout.com/ and at your favorite podcast streaming service. Look for us on Apple, Google, iHeart Radio, Spotify and others.
Log in to EQuIPP™!
Outliers are updated as frequently as daily depending on the health plan. Frequently reviewing outliers is an important process for pharmacies to utilize when determining patient care activities and interventions.
Log in to EQuIPP™