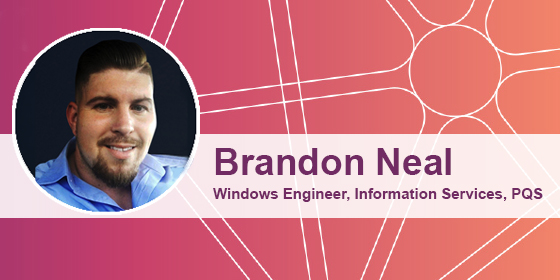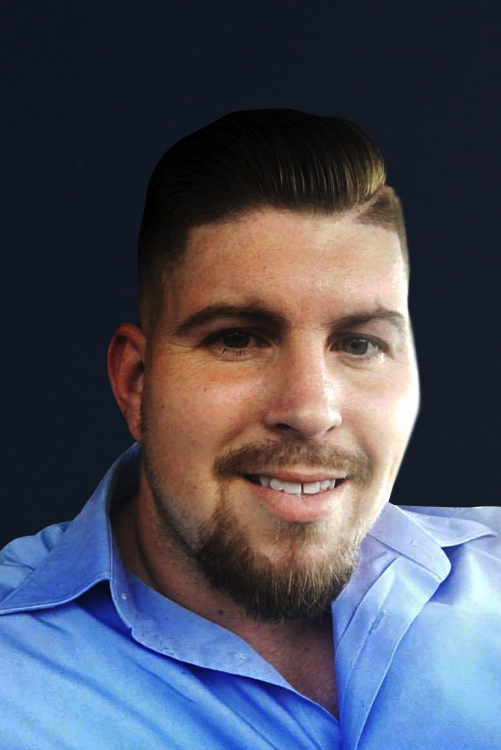 Brandon Neal is a Windows Engineer at PQS.  He works as part of the Infrastructure Team within Information Services, managing system admin activities, IT security, and executes project test plans, test cases, reviewing and implementing software and hardware changes.
What would you do (for a career) if you weren't doing this?
If I had a choice to pick from my childhood, it would have been a remarkable accomplishment to become a professional kicker in the NFL. As a young boy, I enjoyed playing football throughout middle and high school. One day on the field after practice, I decided to try kicking field goals. And guess what? Not bad for a toe kicker. The team rallied and decided to start kicking fields in our 6th grade games. After a couple years of doing it, my coach thought it would be a great idea to attend a kicking camp at the University of Oklahoma. The timing was right – Oklahoma just won the National Championship and Bob Stoops was big man on campus. I didn't get to meet any of them, but overall, it was a great experience.
Where is the best place you've traveled to and why?
I was in the US Navy from 2004 to 2009. I traveled onboard the USS Stephen W. Groves with both deployments in South America with multiple locations such as Peru, Columbia, many times in Panama, along with Central America and Caribbean Islands. Throughout all my travels, one of my most favorite places to visit was the islands of Curacao and Aruba. The islands were so beautiful and relaxing, the water was clear, and the local scenery was amazing. While this was not a weeklong vacation with touring different parts of the island, we made sure to enjoy every single bit of it! These are two places I would go back, whether it was family or just the spouse.
Before working at PQS, what was the most unusual or interesting job you've ever had?
Again, I go back to my days in the military. I can provide you a quick background of my five-year journey. I departed on July 14th, 2004 at the age of 17 to Great Lakes, Illinois where my life was about to change completely. During the next 10-12 weeks I went through Basic Training and our unit completed in Highest Honors. Upon graduation, I stayed in Great Lakes for another 2-3 months to attend "A" school for my rate, which was Gas Turbine Systems Mechanic. (So how are you an IT guy you ask? It just happened) Once I completed school, I entered my first duty station in Pascagoula, Mississippi, for shore duty for approx. 4 months until I turned the age of 18. The rule was I could not go overseas or being onboard any Navy vessel until that age. When the time finally came, I made my new home on the USS Stephen W. Groves (FFG-29) with it's home base in Pascagoula. Unfortunately, the time didn't last long because a couple months later August 29, 2005, Hurricane Katrina came through and endured a lot of damage on the base. After a couple months far away from the damage, we made our new home base in the sunny Florida at the Mayport Naval Station. Over the next 4 years I completed two 6-month deployments in South America completing drug operations along with multiple rides out to sea for short periods of time whether it was training or to go to another docking area in Florida (Miami, three times for military appreciation events). After five years of service, I decided not to re-enlist and leave on July 13th, 2009 receiving an Honorable Discharge. Over this period, it has allowed me to accomplish a lot of other great moments in my life and I will hold this journey very close to me forever.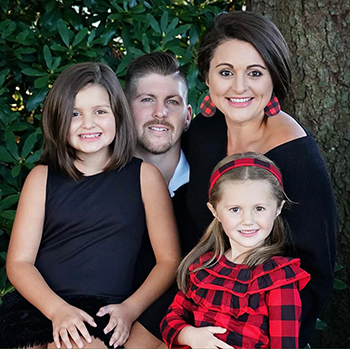 How do you like to spend your time when you aren't working?
There are multiple things I like to do, and they are usually broken down into which season we are in. To start with the Fall, the biggest thing at my house on the weekends is football – College football on Saturday and NFL on Sunday. While there are different opinions on these sports, I will always enjoy the atmosphere and find a way to have a good time. College football will always be my favorite, but I do enjoy both. Even though my kids say "Oh its football again," I know they see the joy in dad's face when the games come on.
In the winter, it becomes hunting season. I have not been deer hunting in a few years, and I am hoping I get the chance to go this year to break the long streak. I also experienced pheasant hunting for the first time and looking forward to getting out again this year, along with hunting other small animals. You really appreciate the outdoors when you spend a few hours either in a tree stand or walking for miles.
In the spring, this is when I like to get things ready for the summer. It's the warm season. Being outside, the grass is starting to grow again, and it's time to put your yard back together. I especially enjoy doing my mulch every year, even if you just add on every year.  It's not too hot yet, to where you can start working on things to complete before enjoying hot summer days by the pool.
And finally, for the summer, it's about being outside. My family and I live on a dead-end road so it's nice for the kids to ride their bikes outside along with privacy when swimming in the pool or going to the park or walking around the neighborhood. Some days it gets hot, but jumping in the pool for a quick cool off feels good. The other big thing I like to do is golfing which I picked up about 6 years ago. I joined a private summer league. We attend different courses every Sunday, if possible, and have an outing at the end of the year. I have a great group of guys in the league and already looking forward to next summer!
For more team member interviews, please visit the Employee Spotlights page.