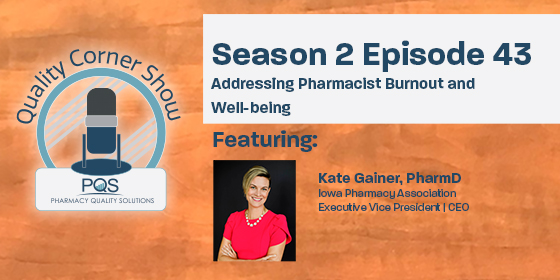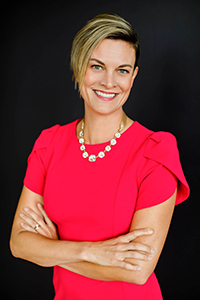 PQS Senior Manager of Pharmacy Accounts, Nick Dorich, PharmD talks with Kate Gainer, PharmD, Iowa Pharmacy Association Executive Vice President and CEO about pharmacy burnout and pharmacist well-being on the latest episode of the PQS Quality Corner Show.
Gainer also describe the importance of professional associations and networking in supporting mental health for a healthcare professional, such as pharmacists.
This episode coincides with American Pharmacists Month in October and the topic relates to the upcoming World Mental Health Day slated for October 10, 2021. Season 2 episode 43 of the PQS Quality Corner Show "Addressing Pharmacist Burnout and Well-being" is available to listen using the embedded media player below.
Show Notes: Kate Gainer's Burnout Story.
Follow Kate Gainer on LinkedIn.