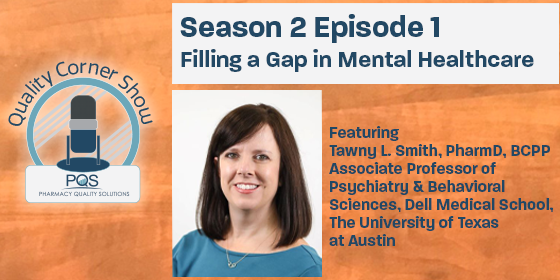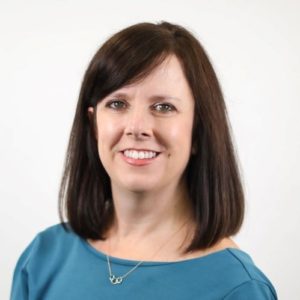 To kick off season 2 of the Quality Corner Show, PQS Senior Manager of Pharmacy Accounts, Nick Dorich, PharmD interviews Tawny L. Smith, PharmD, BCPP, Associate Professor of Psychiatry & Behavioral Sciences at the Dell Medical School, The University of Texas at Austin. Dorich and Smith talk about how pharmacists can utilize medication knowledge to impact patient's mental health during the COVID-19 pandemic.
After delving into her professional training background and current role, Smith discusses the impact of COVID-19 on mental health and wellbeing. She also describes specific counseling tips to discuss with patients who may be starting new mental health medications. Smith highlights stigma and implicit bias that may impact the care provided to patients with psychiatric disorders. For more information about how to provide optimal care to patients with mental health conditions, listen to the full Season 2 Episode 1 podcast of the Quality Corner Show below.
LinkedIn: Tawny L. Smith, PharmD, BCPP
The following two tabs change content below.

Jasmine Perry, BS is a rising third-year Pharm.D. candidate at the UNC Eshelman School of Pharmacy with diverse experience as a pharmacy intern. She currently serves as the Communications Intern with Pharmacy Quality Solutions, Inc. Jasmine is passionate about serving under-served patient populations. Jasmine's passion has been highlighted through clinical experiences, patient interactions, and organizational leadership.

Latest posts by Jasmine Perry (see all)