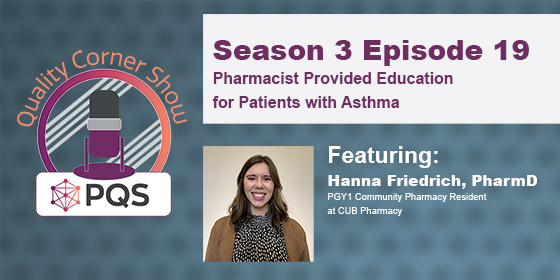 PQS Associate Director of Pharmacy Accounts, Nick Dorich, PharmD,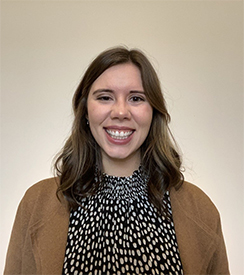 chats with Hanna Friedrich, PharmD, PGY1 Community Pharmacy Resident at CUB Pharmacy, about how pharmacists communicate to patients with asthma on the quality corner show.
Friedrich reviews the asthma disease state and goes over key counseling points with the patient concerning inhaler use. She also touches upon a recent research project focused on pharmacist-led patient education for asthma management. Listen to the full episode (S3, EP 19), Pharmacist Provided Education for Patients with Asthma, using the embedded media player below.