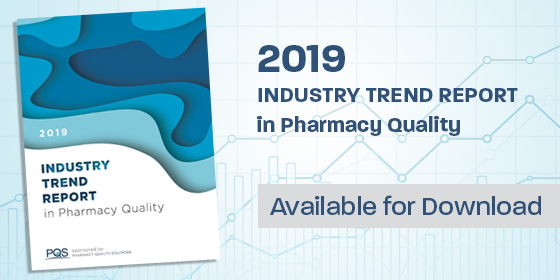 Pharmacy Quality Solutions (PQS) has published and now made available online its inaugural Industry Trend Report in Pharmacy Quality. This document examines trends in perceptions, performance, approaches and considerations as it relates to pharmacist-provided services and value-based performance programs across both payers and pharmacy providers.
Data was compiled from a series of surveys, and results were charted and graphed in a 34-page report covering three sections: "Consumer Perceptions," "Pharmacy Readiness For Outcomes-Based Measurement," and "Payer Challenges and Opportunities with Performance Improvement."
Expect Part 2 this Fall which will contain data driven insights and performance trends.
PQS debuted the report Friday morning May 17th, 2019 during Pharmacy Quality Alliance's 2019 Annual Meeting. The PQS Industry Trend Report in Pharmacy Quality can be downloaded by clicking the button below.
Download 2019 Industry Trend Report