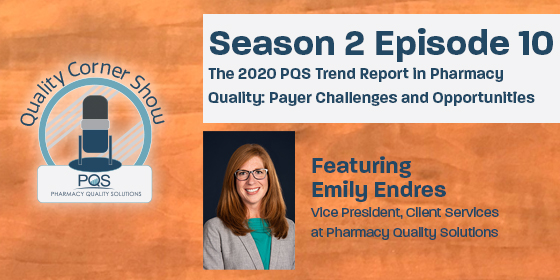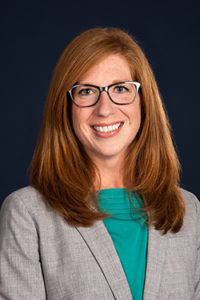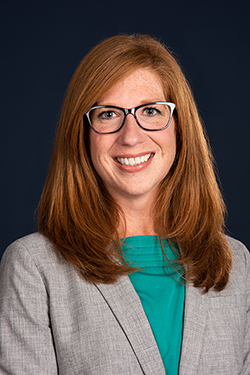 PQS Senior Manager of Pharmacy Accounts, Nick Dorich, PharmD reviews the Payer Challenges and Opportunities Section III of the 2020 PQS Trend Report in Pharmacy Quality with PQS Vice President of Client Services Emily Endres. Endres provides key takeaways from the Payer responses of the survey related to value-based programs and outcomes-based measurement.
Endres also discusses the challenge for Payers to understand what are the most effective quality improvement tactics and how to best work with pharmacies. Use the audio player embedded below to listen to the full episode 10 of the podcast.
Emily Endres:  LinkedIn.