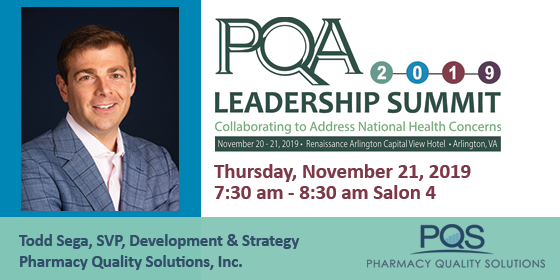 Todd Sega, Senior Vice President, Development & Strategy, Pharmacy Quality Solutions will present the Trend Report in Pharmacy Quality Part 2 – Data Driven Insights on Thursday, November 21, 2019 during the PQA Leadership Summit in Arlington, VA.
Sega will speak on performance trends and data driven insights at the Special Breakfast Session at 7:30 am.  The Trend Report 2 focuses on understanding potential risk factors impacting medication-related quality measures.
We hope to see you there.
Thursday, November 21, 2019
7:30 am – 8:30 am Special Breakfast Session Salon 4